Fruit Ninja Kinect 2 spotted on Australian ratings board
Sneaky!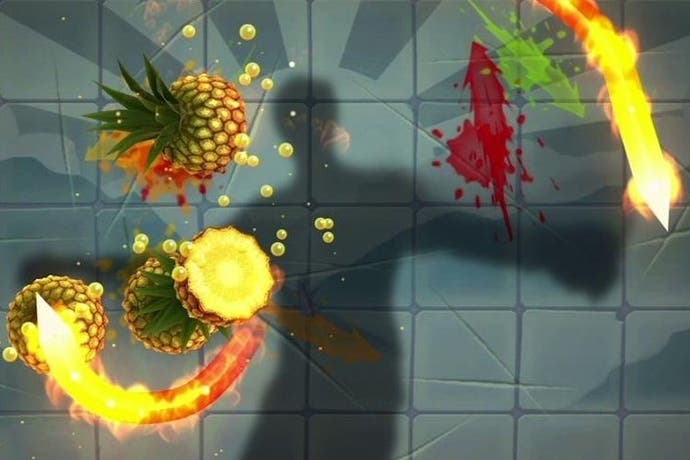 Fruit Ninja Kinect is liable to be getting a sequel according to a listing spotted on the Australian Classification Board (via Gamers4Xbox).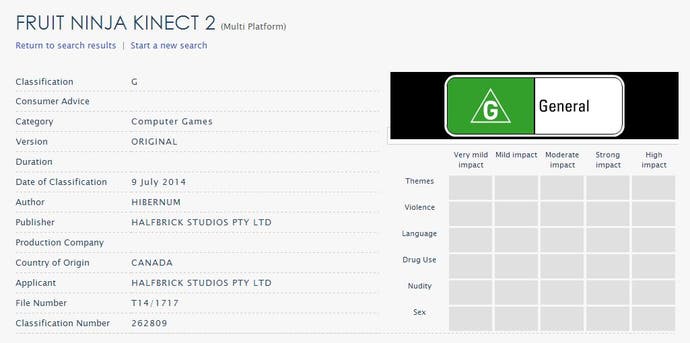 The game is listed as a multiplatform title, suggesting that it will come to both Xbox One and Xbox 360. The developer is listed as the Montreal-based Hibernum Creations, the studio behind mobile puzzler Globlins and some art assets on Assassin's Creed 4's Freedom Cry DLC, while series creator Halfbrick Studios (Jetpack Joyride and Colossatron: Massive World Threat) is said to be the publisher.
Eurogamer contributor Kristan Reed praised its predecessor upon its August 2011 release. "Prancing around like a sweating monkey makes the magic happen, and turns it into the craziest fitness game yet," he said in his Fruit Ninja Kinect review. "Never mind UFC Trainer, I may yet get buff from repeatedly removing the stupid tufty hair of imaginary pineapples."
We've sent queries out to both Halfbrick and Hibernum on this one and will update as we find out more.