Free Killzone 3 multiplayer on Euro PSN tomorrow
Unlock full version for £11.99.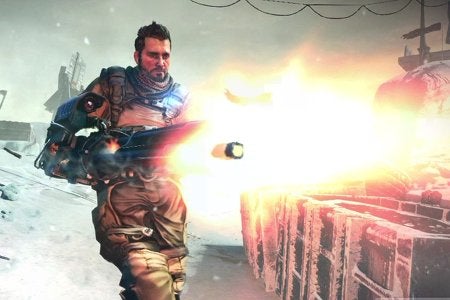 The free Killzone 3 multiplayer mode announced last week is available to download in Europe from tomorrow, Sony has confirmed.
As detailed on the PlayStation Blog, it includes the Guerrilla Warfare, Warzone and Operations game modes, all original Killzone 3 maps and all Killzone 3 DLC maps.
You can play until you reach the rank of Sergeant I without opening your wallet, but if you want to progress beyond that you'll have to hand over €14.99/£11.99 for the full mode.
As well as unfettered access to Killzone 3 multiplayer, you'll get a 24-hour double XP bonus, three extra unlock points, the ability to set up clans and custom games, and access to the Botzone training mode.
To celebrate the release, existing Killzone 3 players and anyone who has bought the full multiplayer download can grab double XP all weekend, from 5.00pm (UK time) on Friday until 10.00am on Monday.
Those playing the free version are excluded so that they don't reach the level cap too quickly.
The Guerrilla Games-developed FPS originally launched on PlayStation 3 back in February 2011.
"As is often the case with shooters these days, it's online multiplayer where it all falls into place," read Eurogamer's 8/10 Killzone 3 review.
"Freed from the constraints of story, Killzone 3's more nimble controls fit snugly with genre standards and the different ways of playing strike a pleasing balance between what you expect and what you'd hope to see."