Forza Motorsport 7's VIP membership has changed - for the worse
UPDATE: Microsoft responds.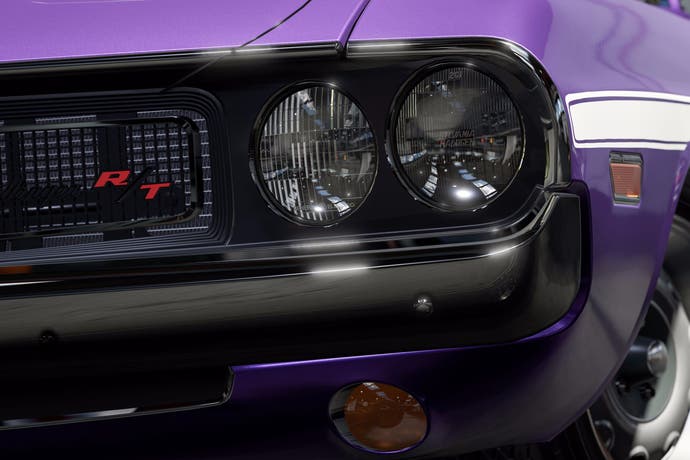 UPDATE 3/10/17 9.20am: We asked Microsoft for more details on why Forza 7's VIP membership offering changed from previous installments and fans were not told sooner. Here's the company's response:
"Our fans are the reason we make games and the most important thing to us is that we have open communication with them," a Turn 10 Studios spokesperson told Eurogamer. "As soon as we heard from our community that there was confusion about the VIP description in the Windows Store, we immediately updated it."
Microsoft did not comment on the reasoning for the change taking place.
---
ORIGINAL STORY 2/10/17 2.35pm: Forza Motorsport 7 launches tomorrow, but the Ultimate Edition of the game has been playable since Friday - and fans have been surprised to discover a change to how VIP membership works which, they say, makes it much less valuable.
VIP membership is a Forza series staple, included in various editions of the game. VIP members get some exclusive cars and online events, as well as bragging rights, but membership is most valued by Forza players for speeding up progression through the game. Typically - and certainly in the case of Forza Motorsport 5 and 6 - this meant a 100 per cent increase to credits earned from races.
In Forza 7, however, VIP members are awarded with (among other things) five VIP 'mods' that can be used to apply the 100 per cent credit boost to races. Each can be used five times, so you only get the credit boost on a total of 25 races. Furthermore, not all events in the game support the use of mods.
It's easy to see why fans feel this drastically reduces the value of VIP membership in a way that isn't going to be made up for by some exclusive driver gear (racing suits, new to Forza 7, which can be used to customise your driver).
What could be more damaging for developer Turn 10 is that many players seemed unaware of this change in advance, and consequently bought the Ultimate Edition of the game, including VIP membership, expecting that it would grant the blanket 100 per cent boost.
Reddit users spotted yesterday that Microsoft had changed the description of Forza 7 VIP membership on its store - after the Ultimate Edition launch, and presumably in response to the controversy among the game's community (thanks, Windows Central). The original wording did mention the credit bonus came in the form of mods, but didn't explicitly say they were limited in number: "VIPs will receive additional benefits including 100 per cent CR bonus Mods". Now, the store listing mentions "five 100 per cent CR bonus Mod cards (five uses each per card)".
It's not clear what has motivated the change to VIP membership. Mods, most of which boost your credit or XP gain from races in return for you meeting certain targets or conditions, were introduced in Forza Motorsport 6. In Forza Motorsport 7 they can be obtained as rewards from a new loot box system, which is also the best (if not only way) to acquire some of the rarest cars and driver gear in the game. For now, loot boxes can only be bought with in-game credits, but it's worth noting that the in-game store isn't live yet.
We've approached the Forza team for comment - but if you're planning on picking up Forza 7 tomorrow, you might want to consider opting for the base edition of the game and seeing how Turn 10 and Microsoft respond.
On that note, I've been playing the game online over the weekend and will be publishing Eurogamer's review of Forza Motorsport 7 tomorrow. Martin offered some initial thoughts last week.