Football Manager 2012 Steam requirement a success
Game cracked 15 days later than usual.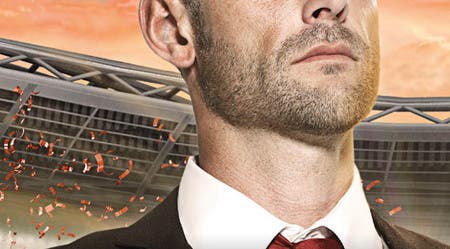 In an effort to prevent rampant piracy, Sega and Sports Interactive required Steam authentication to play Football Manager 2012.
Their controversial decision was a success.
Football Manager 2012 wasn't cracked until 10 days after release.
"We're in a market in Europe where the PC is about 20 per cent down year on year. And yet we've got double-digit growth year on year for Football Manager," Sports Interactive boss Miles Jacobson told Eurogamer.
"It's started dropping down a little bit now, but certainly in the first 10 days before we were cracked, because we got cracked after 10 days (which is actually 15 days less than normal - normally we're cracked the weekend before release), we've definitely seen a sales upsurge."
"Of course it could be because we've got the best game that we've ever released this year and loads of people have rushed out and bought it," Jacobson mulled. "It might be a pure coincidence.
"But there were definitely people on the forums that were talking about a pirated version of the game who were, after four or five days, posting that, 'I can't wait any more, I'm going out and buying the game.'
"We definitely think that it's helped," he added.
Steam authentication required Football Manager 2012 to be activated online at first play. Subsequent plays could then be done in Steam's offline mode.
"It wasn't only the Steam authentication," Jacobson explained. "Yes Steam sec was one part of it, but we did have some other technology in there as well, which we're not going to talk about.
"If the company who provided it want to talk about it they can do. It was a hardening of Steam sec, if you like, that will have caused confusion for the people trying to [crack] it. But I don't really want to say how or why, because that will make it easier for people in the future."
Although Steam enabled Football Manager 2012 to achieve new-found commercial success, Jacobson told us "no firm decision has been made yet" about future Football Manager games also employing the service.
"Sega tend to turn around to us in around February or March time to open those conversations," he explained.
"If anything, we might look at more Steam integration in the future."

Miles Jacobson, studio director, Sports Interactive
"We know that there is a vocal minority our there who, for whatever reason, don't like Steam. As a PC consumer myself, both Steam and OnLive have completely changed the way that I consume PC games. I play a lot more PC games now than I used to, I own a lot more PC games than I used to, via Steam.
"Both of them have been very positive things for the PC gaming world," Jacobson said.
"If anything, we might look at more Steam integration in the future. There are definitely some issues that need to be sorted, and those are things that I will be talking to the guys at Steam about. As a whole, I think it's been pretty successful."
Jacobson wouldn't elaborate on what the problems were.
The upshot of Steam helping Football Manager 2012 be pirated less and therefore sold more is money; money that will be reinvested in the series.
"The beauty of it all is, thanks to having a nice publisher and parent company in Sega, we kind of agreed beforehand that if we got extra sales we'd be able to invest more into the studio for both existing and future products," Jacobson revealed.
"And we've worked out now that we're going to be looking to take on between six and 10 people to join the squad here at SI."
This unprecedented (in Jacobson's 17-year SI tenure) hiring spree will bolster the Sports Interactive workforce by around 10 per cent. He's looking for experienced coders, a producer and junior artist.
"It reinforces the series," Jacobson said. "It shows that the PC market is still buoyant. And it's also going to help us entertain people in the future maybe on other platforms - on future platforms that aren't out yet.
"Even though we've had more weeks at number one than Madonna, Elvis Presley and The Beatles have still had more weeks at number one than us, and we want to take them as well."

Miles Jacobson
"And I'm not talking consoles, because we're not looking to move back into the console space - at the moment. But there are other things going on that the moment that are quite interesting, that fit our user base quite well with technology."
"What we need to do now is have the people in place to be able, not just to be working on that stuff, but also to help improve the PC and Mac game over time as well.
"We want to make sure that our games are good enough moving forwards; we want improvements to the 3D engine and the code that's underneath the engine as well - to have that available on more platforms and be utilising higher spec stuff as well as lower spec stuff."
Jacobson said Football Manager 2012 has been Sports Interactive's highest rated instalment yet across mainstream media. On Metacritic, Football Manager 2012 has a review score average of 85 per cent.
"Whilst we are market leader and whilst the game has been very highly reviewed ... bearing all of that in mind, it would be very easy for us to rest on our laurels and just churn out the same thing every year. But we want to continue to innovate and we want to continue to bring new things to the genre. We're all incredibly hungry to continue our success," said Jacobson, his stomach audibly rumbling, maybe.
"And even though we've had more weeks at number one than Madonna, Elvis Presley and The Beatles have still had more weeks at number one than us, and we want to take them as well."
"And we're only going to be able to do that if we continue to deliver really, really great football management games for the next 10, 20 years, which is certainly what we're planning to do."