Football Manager 2012 offers TF2 extras
Pre-purchase nets footie boots for Valve FPS.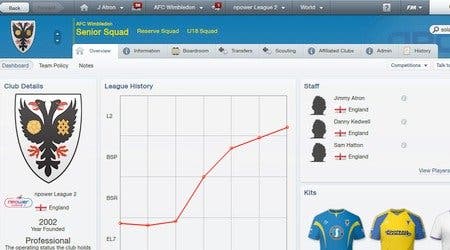 Pre-purchasing Football Manager 2012 from Steam gets you a handful of exclusive in-game Team Fortress 2 extras, Valve has announced.
Put down your £29.99 now ahead of the Sega footie sim's release later this month and you'll receive the following:
The Merc's Pride Scarf can be worn by each class.
The Ball-Kicking Boots are available for the Scout and spawn a team-colored ball that everyone can play with.
Vuvuzela Noise maker.