Focus Interactive responds to "serious allegations" of crunch, harassment, abuse at Aeon Must Die studio
Following yesterday's high-profile PlayStation reveal.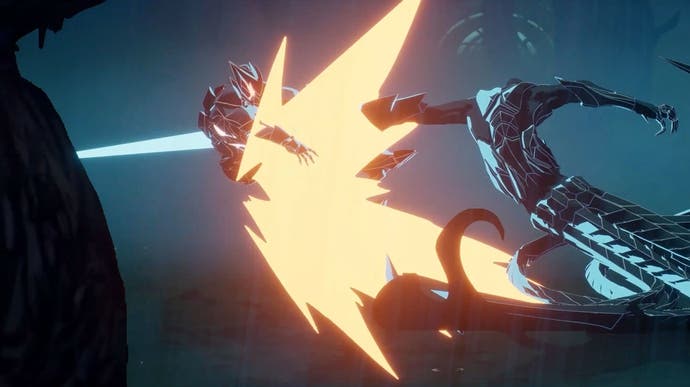 Publisher Focus Interactive has responded to "serious allegations" relating to the alleged mistreatment of staff at Estonian studio Limestone Games during the development of visually arresting beat-'em-up Aeon Must Die - highlighted during yesterday's PlayStation State of Play.
Immediately following Aeon Must Die's high-profile video showcase airing, a version of the striking announcement trailer appeared on YouTube, accompanied by a description alleging it had be created "with abuse, manipulation, theft."
"People who have worked on every shot of this are no longer with the company holding IP rights," the statement continued, "Some were not even paid for their work. This trailer has a pending conflict of IP. The real IP for the game was stolen from the creators via foul play." The uploader also provided a link to a Dropbox folder containing a considerable amount of documentation claiming to reveal "the truth about development of this game".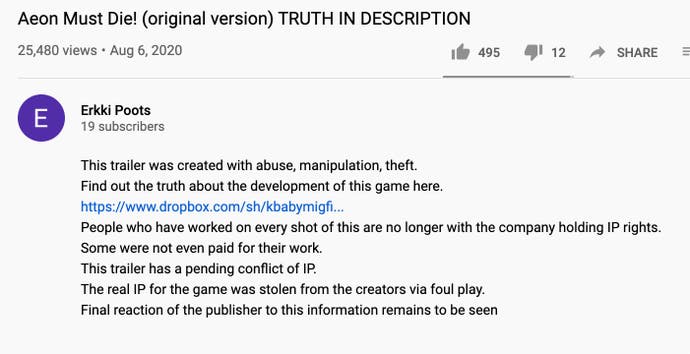 The provided documentation includes letters, audio files, and testimonies attributed to various members of Limestone Games staff. The group claims it was ultimately forced to leave the studio as a result of "unbearable" working conditions - specifically "endless crunch, harassment, abuse, corruption, and manipulation" - experienced during development of Aeon Must Die.
It also claims the company and "entire IP" was "covertly taken from" co-founder and former CCO Aleksei Nehoroshkin (one of eight employees to hand in their resignation as a result of working conditions), with many allegations focussing on current CEO, Yaroslav Lyssenko, who is accused of sending threatening letters to staff, of firing staff ahead of their resignation date, of ignoring their attorney, and more.
According to the group's open letter on Dropbox, it contacted publisher Focus Interactive to request co-operation to help "finish the game on humane terms and in the best possible quality". Eventually, after limited correspondence, Focus is said to have requested proof of the group's allegations, although a later conversation with the publisher suggested it had processed little of this information and that yesterday's reveal would go ahead as planned. As such, the team says it felt it had "no more choice but to share this information with the public".
Now, however, following the very public airing of the group's concerns, Focus Interactive has moved to release its own statement. Posting on Twitter, it acknowledged it had been informed of "serious allegations raised by some of the developers at Limestone who have worked on the creation of the video game Aeon Must Die", and that "these grievances are directed at Limestone, their direct employer."
"As the publisher of the video game, Focus is carefully looking into these allegations," it continued, "and will draw the necessary conclusions if they are proved to be well-founded, and then take all appropriate measures". It noted it would make no further comment until it had "a clearer and complete view on this matter".
It remains to be seen how unfolding events will impact Aeon Must Die's currently announced PS4, Xbox One, Switch, and PC release next year.