First shots of the Sly Cooper film due 2016
UPDATE: And now the first trailer!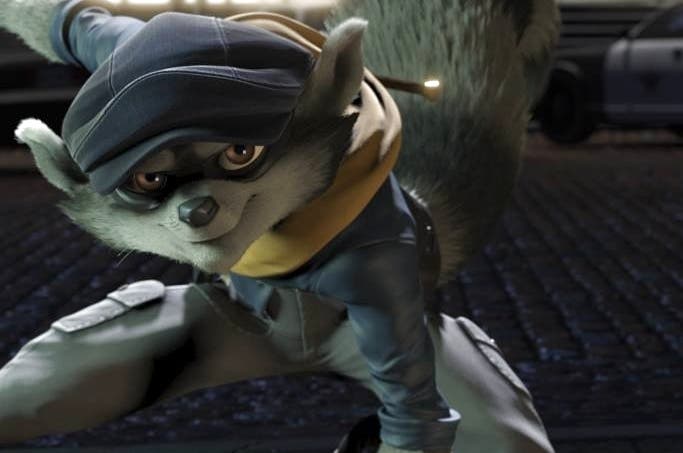 UPDATE 2.18PM: And now there's a trailer.
ORIGINAL STORY 11.21AM: Before Sucker Punch got all 'cool' with open-world superhero series inFamous, it was noted for the cartoon capers of Sly Cooper (Sly Raccoon in Europe).
Now Cooper's about to make a comeback on the big-screen in an origins animated film due for release in 2016.
Behold, the first images: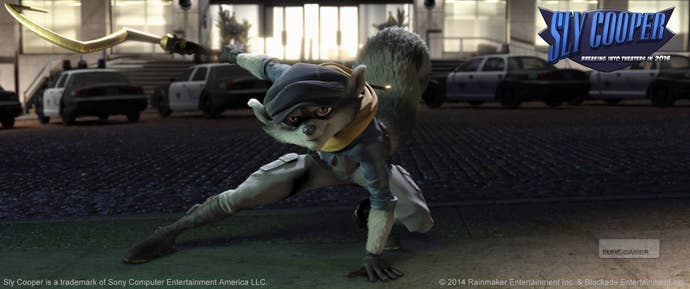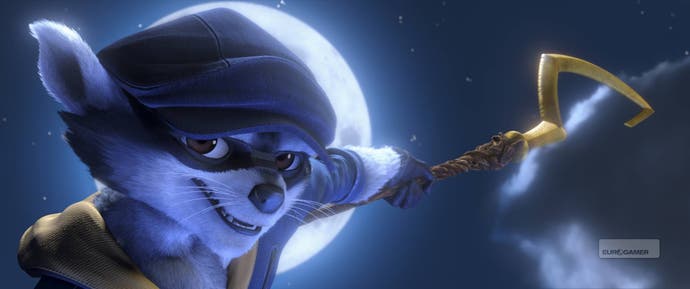 The blurb describes Sly Cooper (via VG247, DualShockers) as a "kinetic and comedic heist". Sly Cooper will uncover his birth family's secret (he's an orphan) and discover that he comes from a long line of talented thieves - knowledge he'll use to go on "a global adventure" in search of The Cooper Clan's book of secrets.
But "evil Russian metallic owl" Clockwerk will try and stop him, and put an end to the Cooper family line for good! Oh no!
"From romantic Parisian backdrops to the lush mountains of China, gritty film noir meets bright, colourful graphic novels in this origin story of the world's greatest thief-turned-hero."
Sly Cooper is a collaboration between Studio Blockade Entertainment and Rainmaker Entertainment, written and directed by Kevin Munroe.