First Call of Duty: Black Ops 2 DLC Revolution leaked
Four new MP maps, one new zombies map, one new gun.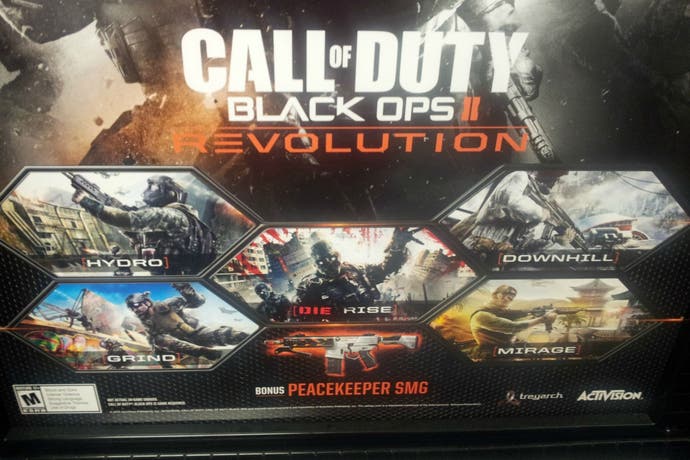 The first Call of Duty: Black Ops 2 downloadable content has been leaked.
Revolution, according to promotional images published on charlierintel.com (via MP1st), contains four new multiplayer maps and one new zombies map.
The multiplayer maps are Hydro, Grind, Downhill and Mirage. The zombies map is called Die Rise.
Also included in the pack is a new weapon, the Peacekeeper SMG.
Another promotional image reveals Revolution releases on Xbox 360 on Tuesday 29th January. It's marked "first on Xbox Live", as you'd expect.