Final Fantasy 15 really has a flying car
New gameplay footage shown off, fresh demo now live.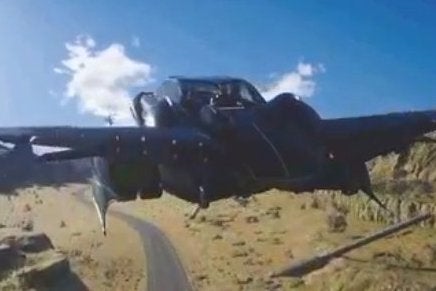 One of the more surprising moments of last night's Uncovered: Final Fantasy 15 event was footage of the game's car sprouting wings.
Don't believe us? Here you go:
You can read live reaction to Square Enix's press and fan conference from Aoife, who was over in LA for the occasion, but the main points can pretty much be summed up thusly:
Final Fantasy 15 is due out on 30th September, although you'll know that already if you saw how the date was leaked online shortly before Squenix's event began.
There's going to be a FF15 CG movie starring Aaron Paul, Lena Headey and Sean Bean, plus a short anime series. You can see clips of both here.
There's also a brand spanking new Final Fantasy 15 taster, named the Platinum Demo, which Aoife played shortly before it went live. Here's her impressions. You can download it yourself now via the PlayStation Store or Xbox Marketplace.
Finally, here are trailers full of new gameplay from Final Fantasy 15 itself and the new Platinum Demo experience. Chocobo's away!