Final Fantasy 15 is getting a free update that bolsters one of the game's best features
New Game Plus and premium DLC also inbound.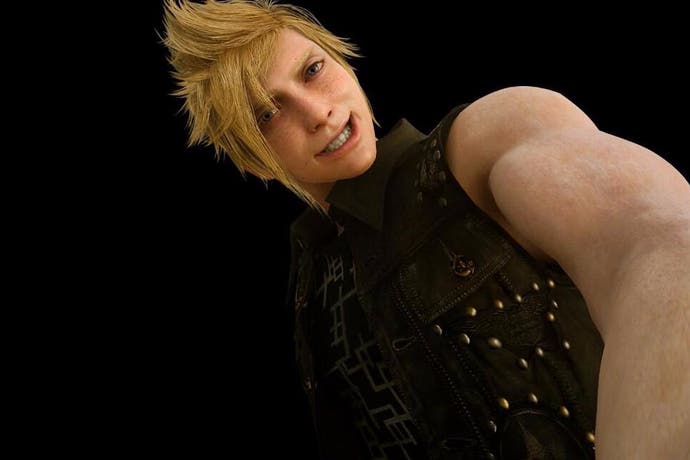 Final Fantasy 15! It's either one of the best Final Fantasy games since the series' heyday, or a travesty that doesn't deserve to bear the Final Fantasy name. Well, it's so divisive that it must be a Final Fantasy game, given how fans have never really found a consensus on what the best game in the series could possibly be.
Still, one thing we can surely all agree on is the fact that Prompto's photographs that prop up the end of each day in Final Fantasy 15 are the best thing about the game. Heck, they may even be my favourite thing in any game in 2016, so perfectly distilling the knockabout theme of friendship that's at Final Fantasy 15's core. Well, now they're being improved, with a new update that's going live on December 22nd adding photo frames for you when sharing images online. I'd say that's worth picking a season pass up for, but this update's entirely free.
Also free is a New Game Plus mode and new items that come as part of a free holiday pack that include a band your party can equip that stops them from accruing XP. If that's your kind of thing.
There's a premium Holiday Pack, too, that adds in other items as well as some exclusive photo frames for Prompto. Ah, that's what the season pass is for then.
There's no word just yet on when those story patches are coming, mind, or the alterations to the famously trying Chapter 13. I've yet to get there in my own playthrough, which probably explains why I'm still enjoying Final Fantasy 15 an awful lot, even if it has its fair share of problems.