Final Fantasy 14's expansion, Stormblood, is free to download for a "limited time only"
Storm free.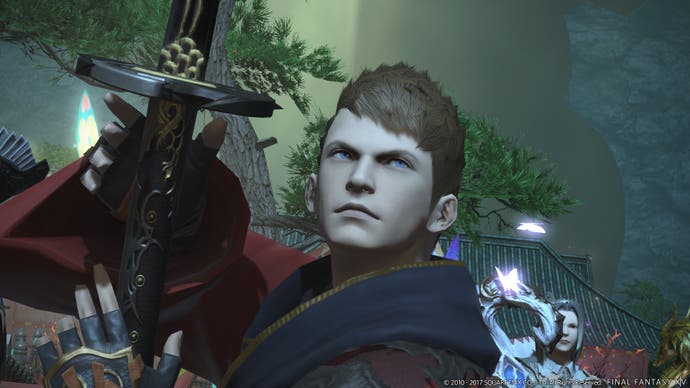 Final Fantasy 14's expansion, Stormblood, is currently free to download for a "limited time only".
From now until 8th May, Stormblood – the MMORPG's second big expansion following Heavensward – can be downloaded across all platforms for new and existing owners of Final Fantasy 14 Online Starter Edition.
"Continuing the critically acclaimed story from Heavensward, Stormblood takes players to new far away locales, introduces new playable jobs, continues the enthralling main scenario questline and more," teases Square Enix.
It's not entirely free-to-play, however; there's no 30-day free subscription trial, so you'll need "an active service subscription" to Final Fantasy 14 Online to be able to play and join the 27 million registered players already signed up to Square Enix's fan-favourite MMORPG.
You also need to ensure you download the right version on PC, too, as the team stresses that PC and Steam "are treated as separate platforms", so if you have Final Fantasy 14 on Steam and download the free version via the PC client, they won't be compatible.
Simon Parkin reviewed Stormblood for us back in the day, slapping it with a Recommended badge and calling it "a rich and rewarding expansion to the Final Fantasy MMO, with a strong storyline, but a little inaccessible to less committed players".
Final Fantasy 14 producer and director, Naoki Yoshida, recently outlined what's coming up in the RPG's next substantive update, Patch 6.4.
During the latest Letter from the Producer broadcast, Yoshida revealed that Patch 6.4 – otherwise known as The Dark Throne – will launch in "late May 2023", bringing the conclusion of the Pandæmonium raid series and the continuation of the main scenario questline, the Warrior of Light.