Final Fantasy 10 HD remake for Vita and PS3 is a remaster
But visuals will be much better, promises Square Enix.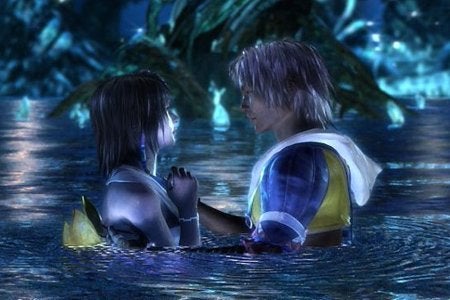 The Final Fantasy 10 HD remake for Vita and PlayStation 3 is in fact a remaster, Square Enix has confirmed.
When the game was announced at last year's Tokyo Game Show, it was described ambiguously as a remake, leading some to believe Square Enix planned to completely revamp the game in high definition.
Now, Square Enix producer Shinji Hashimoto, speaking at the Taipei Game Show (via Andriasang), has cleared up the confusion.
"The game is being developed like a high-definition remaster, but the visuals will look much better compared to the original," he told Taiwanese gaming site Gamer.
As Andriasang points out, Hashimoto's "remaster" comment confirms Final Fantasy 10 on Vita and PS3 will be akin to the HD updates of Ico and Shadow of the Colossus.
Final Fantasy 10 HD is without a release date.