FIFA 20 players are trying to work out who should be in Avengers FC
Team Captain.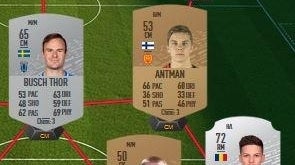 FIFA 20 is out now if you've got EA Access or Origin Access - and already players are coming together to work out the ins and outs of Ultimate Team.
But this collective information gathering isn't just about identifying players who are actually useful on the pitch. The FIFA community is having a bit of fun trying to create an Avengers team.
The Avengers team includes players who have names either the same as those belonging to Marvel superheroes or pretty close. Some have put players whose surname is one part of a superhero's name next to another player whose surname is the other part.
This whole thing started after redditor Disloyal35 posted their initial attempt at creating Avengers FC in Ultimate Team in the FIFA subreddit, and it kind of took off.
Brazilian forward Hulk is an obvious choice to play at right wing. The wonderfully named Finnish central midfielder Oliver Antman, who plays for FC Nordsjælland in the Denmark's top division, is a banger behind Hulk, with Swedish striker Niklas Busch Thor providing much-needed power up front.
English goalkeeper Finley Iron, who plies his trade in the fourth tier at Cambridge, will have to learn how to be a defender in this team as he's the right centre back, next to Romanian right midfielder Dennis Man, who plays at right back.
(Avengers FC has terrible chemistry, if you hadn't noticed, but so did the actual Avengers when they first got together. Just imagine every player with the Hawk attribute on their card. It'll be fine.)
That's all Disloyal35 had, but some of the suggestions from the community are gold. There's a German centreback called Niklas Stark who plays for Hertha BSC in the Bundesliga, and what about Burnley's Ashley Barnes? Or, better yet, Icon John Barnes, the Liverpool and England legend?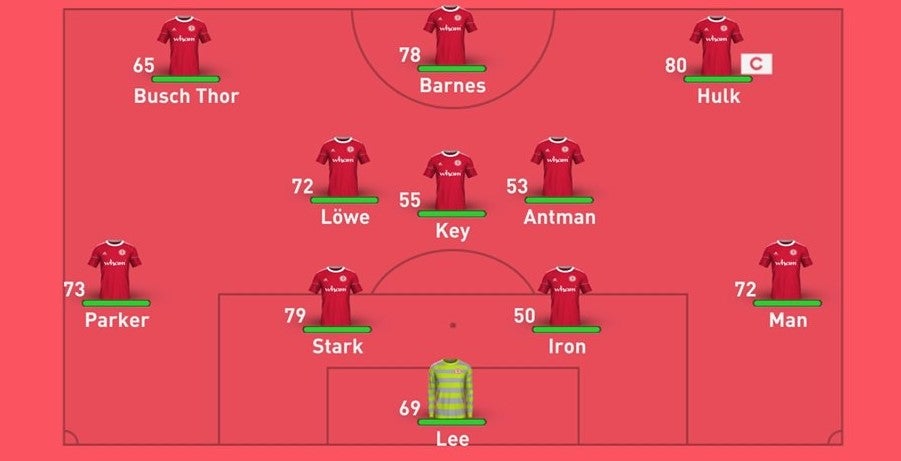 Now, we have to get a bit creative to fill the gaps. There are a few players in FIFA 20 whose surname is Lowe. Let's go with German Chris Löwe, who plays as a left back for Dynamo Dresden but for Avengers FC plays a left-sided central midfielder. Put Löwe to the left of Exeter City's Josh Key and you've got the loveable Loki in your team.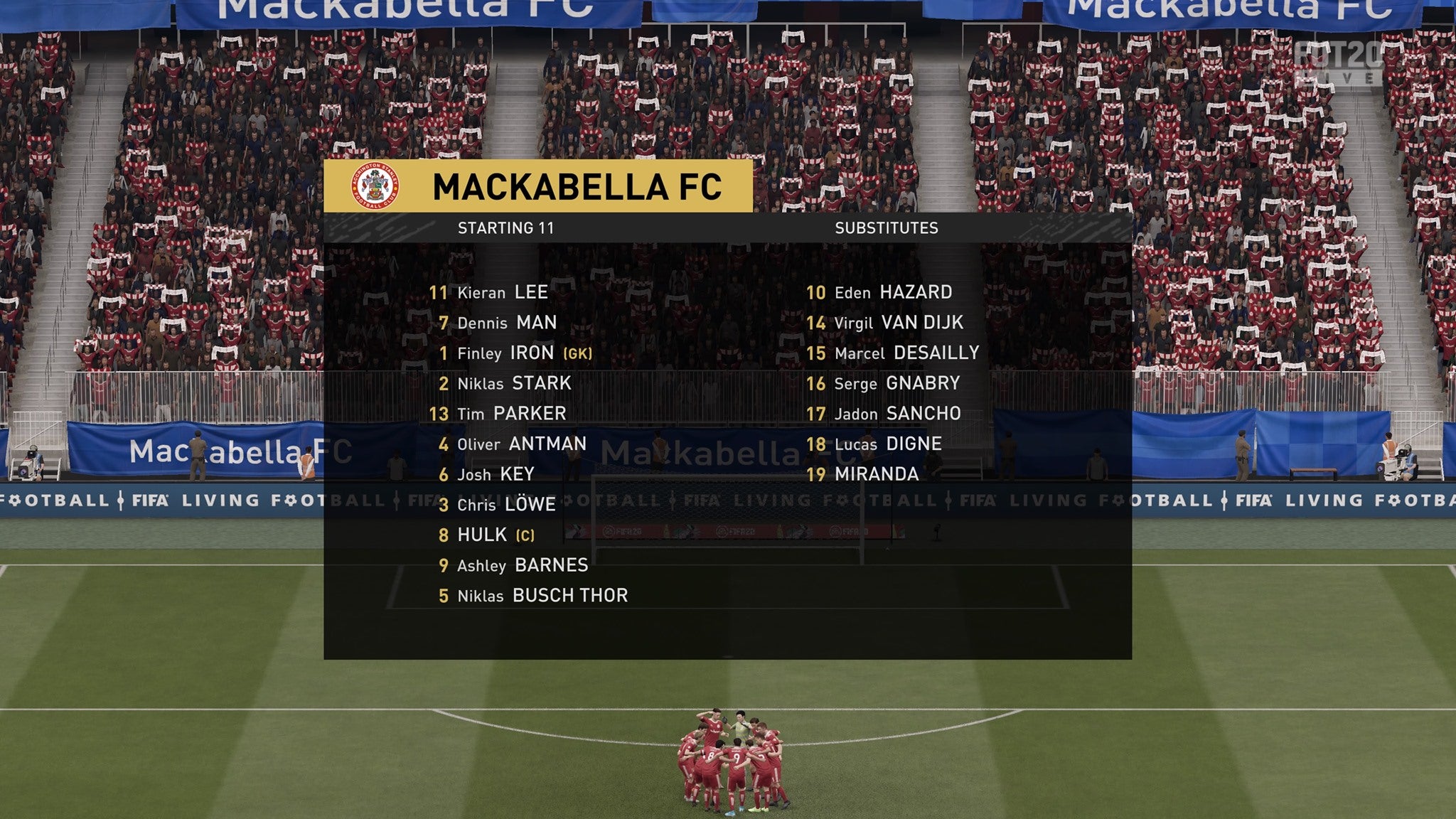 There are a few Parkers in FIFA 20, too. American Tim Parker, who plays for the New York Red Bulls, is a good fit at left back. And finally, Sheffield Wednesday's Kieran Lee, who normally plays in midfield, has to put his gloves on and keep goal.
Avengers FC should use the kit and crest of Accrington Stanley, of course. Or maybe LA Galaxy. Then, if you had Pep Guardiola as manager, you'd have Guardiola of LA Galaxy.
Sorry.
I had a stab at building Avengers FC myself, and spend around 10,000 coins on the transfer market doing it. Not bad for a laugh.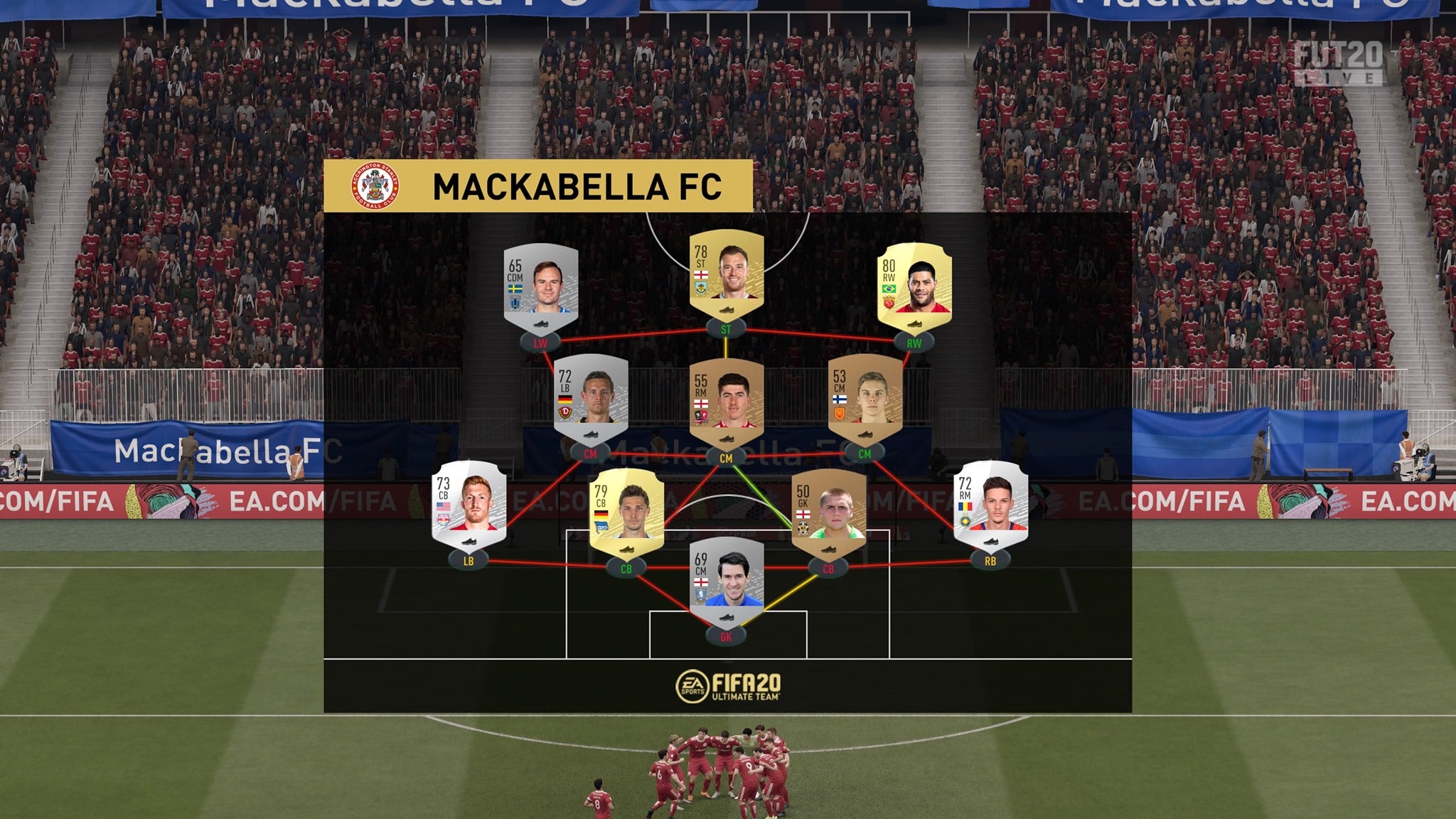 There you have it: The Avengers FC in FIFA 20. They're terrible, but they've got a good heart.