FFXIII Collector's box detailed
Art! Music! Transfer sticker! £59.99.
Square Enix has revealed the contents of the European Collector's Edition of Final Fantasy XIII.
There's a soundtrack CD curated by game composer Masashi Hamauzu. It's housed in an arty slipcase and contains a few notes written by the musician himself.
There's a hardback art book featuring art, renders and environments from FFXIII, plus a collection of pretty prints showing the summoned allies of the game and their masters. One petite girl straddles her huge machine friend, for instance.
There's also a transfer (decal) of an iconic FFXIII symbol to stick to things. Amazing!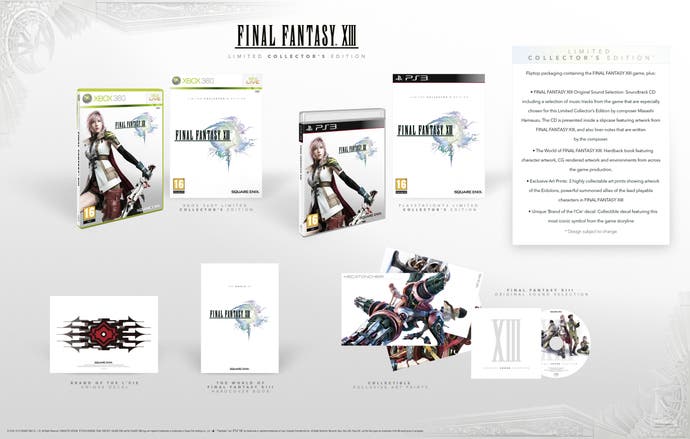 The Collector's Edition will typically cost £59.99.
Final Fantasy XIII will be released on PS3 and Xbox 360 in Europe. Launch date is 9th March.