Far Cry 5 first week sales hit $310m
Ubisoft's second biggest release ever.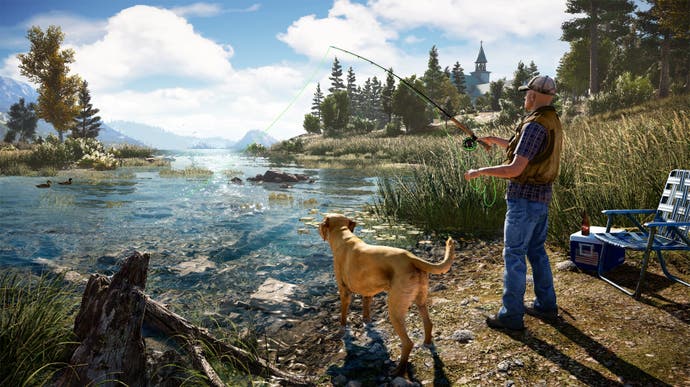 Far Cry 5 isn't just a hit - it's a monster hit - bringing in hundreds of millions of dollars' worth of sales.
Ubisoft said this week that the open-world shooter, which launched in March 2018, enjoyed first week sales of $310m, making it Ubisoft's second biggest release ever. (The Division remains Ubisoft's biggest launch in history with $330m in its first week.)
Obviously, Ubisoft won't see all of that money - retailers and platform holders such as Valve, Microsoft and Sony all take a cut before cash flows into Ubisoft's coffers. Still, Ubisoft will no doubt be delighted with the remarkable return. For context, Far Cry 5's launch more than doubled that of Far Cry 4, which launched in 2014.
The picture in the UK mirrored Far Cry 5's worldwide success. Far Cry 5 earned the series its biggest ever launch on these shores, shifting more copies during its debut week than Assassin's Creed Origins and Ghost Recon Wildlands, which themselves were no sales slouches. It's the biggest video game launch of 2018 so far in the UK, too, and the biggest launch in the 13th week of any year (beating BioShock Infinite back in 2013).
I guess there will be a Far Cry 6, then!
Some more impressive Ubisoft game stats:
Rainbow Six Siege has more than 30 million registered players.
The Division has more than 20 million registered players.
And Ghost Recon Wildlands has more than 10 million registered players.
That's a lot of players!