Far Cry 4 PlayStation exclusive Keys to Kyrat feature detailed
Buy the game, get 10 keys. Use them to bring in a friend to play for two hours.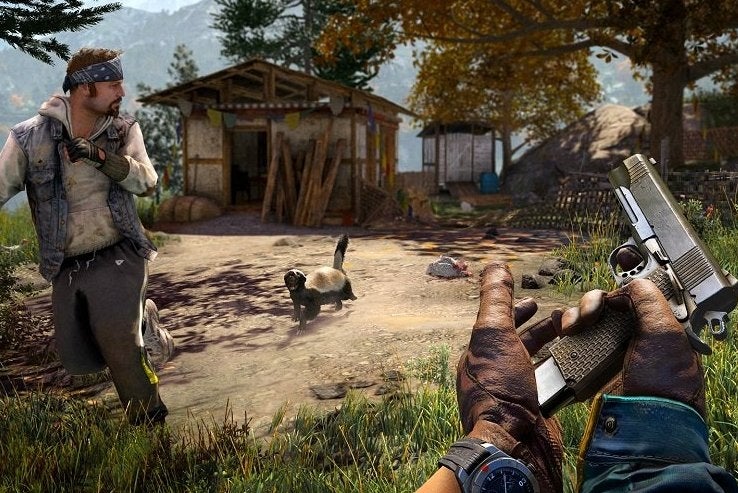 The PlayStation versions of Ubisoft shooter Far Cry 4 have the exclusive Keys to Kyrat feature, as announced. During Sony's Gamescom press conference this evening Ubisoft elaborated on it.
If you buy the game on PlayStation 3 or PlayStation 4 you get 10 Keys to Kyrat. Each one lets you invite a friend to play co-op via the PlayStation Network, even if they haven't bought the full game.
Each key is good for up to two hours of game time, during which you and your friend can explore Kyrat, capture outposts and gain in-game rewards.
Far Cry 4 launches on 18th November for PS4, PS3, Xbox One, Xbox 360 and PC.