Fans celebrate Etika's life with 40-foot mural in NYC
"We all miss him. We all love him."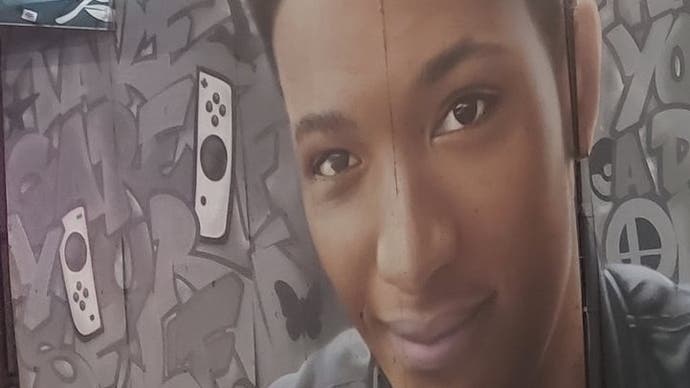 Fans have honoured popular gaming YouTuber Desmond "Etika" Amofah with a mural of him in Brooklyn, New York.
As shared by Kotaku, fan Double A and New York web designer Abe Hunter got together to celebrate Amofah, first by raising over $11,000 together for the National Alliance for Mental Illness, and now by organising the mural, which has been painted by local mural artist "BKFoxx" and local graffiti artist "kestaadm".
The 40-foot mural is at 1280 Myrtle Ave. in Bushwick, Brooklyn. The mural includes two images of Amofah surrounded by symbols from his fandom and favourite games, plus his catchphrase: "Take care of yourself. Have yourself a damn good one!"
Though Amofah said in his final YouTube video that he knew "this world's gonna forget me", Double A says: "that's just not true". "We all miss him. We all love him," the New York City resident added.
"People are still mourning and not over it," Hunter told Kotaku. "It's not a mural to glamorise his death or the negativity. It's more his life and getting the message out there that we can talk about mental illness. It's not a taboo subject."
I hope that people will find closure with this mural that didnt get to go to the memorial on the bridge. I hope a lot of people will send their wishes and pay their respects in the 6 to 9 months that this mural is up. Thank you for everything Desmond #JOYCONBOYZFOREVER pic.twitter.com/iR4Pxwf55x

— WoC/DB MMGMike (Mike's Monster Gaming) (@MMGMike22) November 7, 2019
Amofah was found dead a week after he was reported missing in June 2019. New York police began searching for the 29-year-old after he posted a worrying video where he talked of suicide.
Amofah had a raucous and enthusiastic YouTube persona, and was best known to his 800,000 subscribers for his love of Nintendo games and excitable reaction videos. He also discussed struggles with mental health, and troubles dealing with the pressures of social media.
In October last year, Amofah deleted all videos on his main YouTube channel. In April, he was visited by police while streaming on Instagram after concerns were raised for his safety and subsequently spent time in hospital.
In the UK and Ireland, Samaritans can be contacted on 116 123 or email jo@samaritans.org or jo@samaritans.ie. In the US, the National Suicide Prevention Lifeline is 1-800-273-8255. In Australia, the crisis support service Lifeline is 13 11 14. Other international suicide helplines can be found at www.befrienders.org.
Cover image credit: @MMGMike22