Fallout Shelter's Android release date set for August
UPDATE: Now released!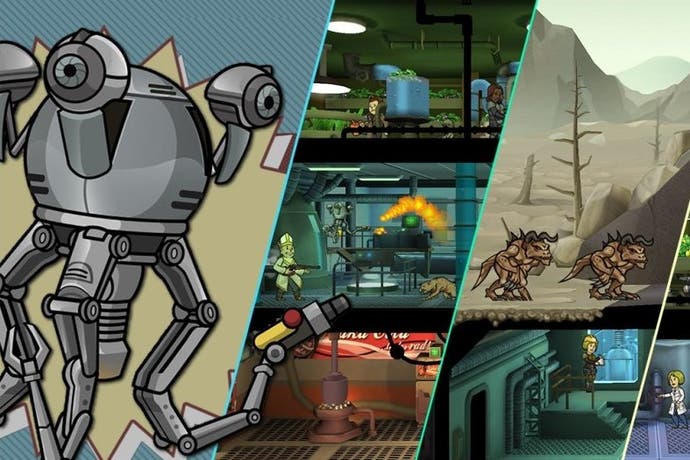 UPDATE 13/8/15 12.25pm If you're stuck inside this lunchtime (the weather here is just atrocious!) then here's a freshly-released download link for Fallout Shelter on Android.
You can nab it here from Google Play.
Like its already-released iPhone and iPad brethren, the Android version of Fallout Shelter is free to download with in-app purchases.
If you haven't tried it already, here's Chris Donlan on his enjoyable first few hours with Fallout Shelter.
ORIGINAL STORY 13/8/15 12.25pm Bethesda's mobile hit Fallout Shelter will arrive on Android platforms on 13th August.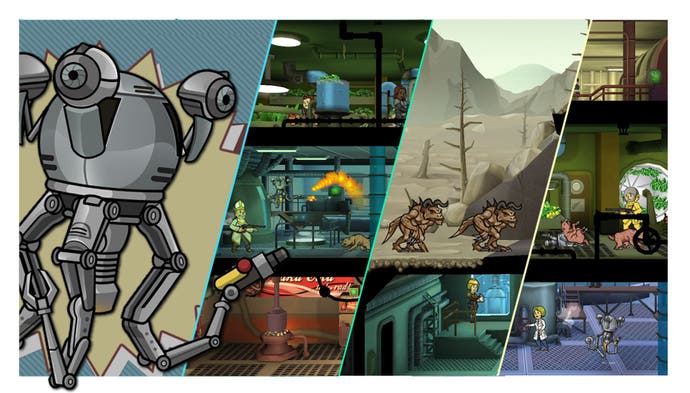 Furthermore, all versions of Fallout Shelter will receive new updates shortly, including servant bot Mr. Handy as a premium reward. "Have him collect resources inside your Vault, send him into the wasteland to collect loot, and defend your Vault from creatures and disasters, including all new Deathclaw invasions and Molerat infestations," Bethesda teased on its official blog.
Fallout Shelter has been quite the hit since it was simultaneously announced and released during Bethesda's E3 press conference. Last month is was raking in more bottle caps than Candy Crush Saga. (Though not as many actual bottle caps as the yet-to-be-released Fallout 4.)
Our Chris Donlan had a delightful time tinkering around in this mobile rendition of the Fallout universe. At least he really enjoyed unpacking his loot due to their swank lunchbox-themed presentation.
Playing Fallout Shelter? Check out our Fallout Shelter guide to get bottle caps and resources easily, increase dweller happiness and much more.