Fallout Shelter adds Nuka World mascots in new update
Get a small taste of next week's Fallout 4 expansion.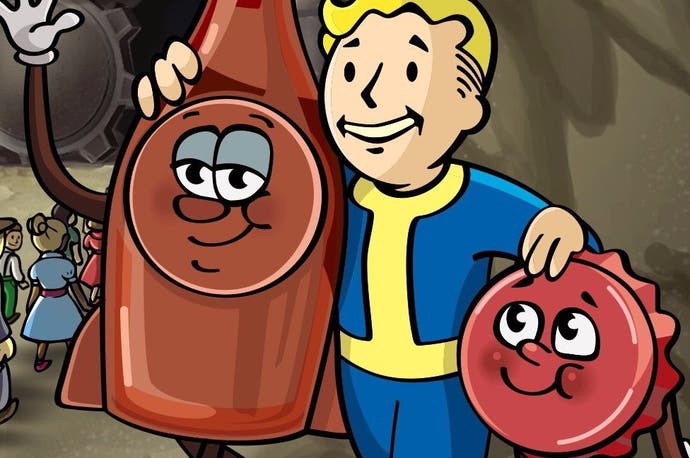 Fallout Shelter has been given a Nuka World-themed update ahead of next week's Fallout 4 expansion of the same name.
All players will have access to the game's very first 'Special Event' Quest, which introduces Nuka World mascots Bottle and Cappy.
Once met for the first time, they'll return from time to time and hand out Caps and Nuka-Cola Quantum, which can now be spent to skip Quests as well as speed them up.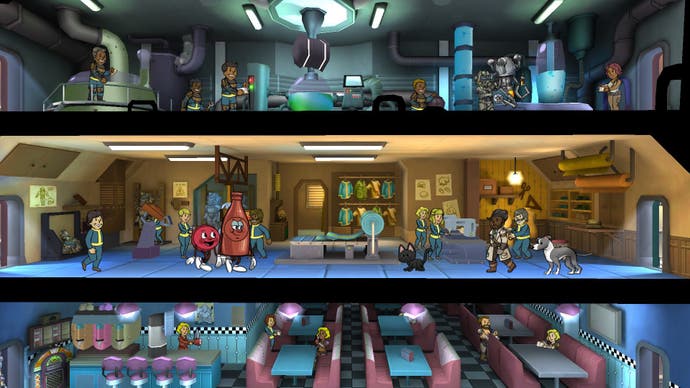 As well as the tease of more Special Events and Holiday Quests in the future, the update also adds Weekly Quests that refresh every Friday, and a heap of regular Quests to get stuck into. New types of daily Objectives have been added to the game, too.
Fallout Shelter's last update - Update 1.6, released in July - introduced Quests for the first time, as well as a PC version that can be played from Bethesda's own launcher. (Be sure to check out our Fallout Shelter guides if you need any help getting Bottle Caps, Legendary Characters and more.)
Fallout 4's Nuka World expansion, set inside a dilapidated Nuka Cola factory, releases on August 30, and is set to add new quests, Raider types, weapons and creatures. Ian had a look at its trailer and found a few secrets you might be interested in, which you can watch in our video above.