Fallout Shelter out now on PC, here's how to download it
Handy.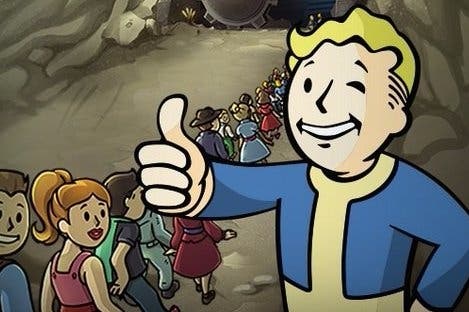 Bethesda has released Fallout Shelter on PC.
To get the strategy game, you have to download the Bethesda launcher. From there, you need to create a Bethesda.net account, or, if you have one already and like me forgot your password, request a password reminder.
Once you're all logged in, two programs are available from the top left of the launcher: the Fallout 4 Creation Kit, and, just below it, Fallout Shelter.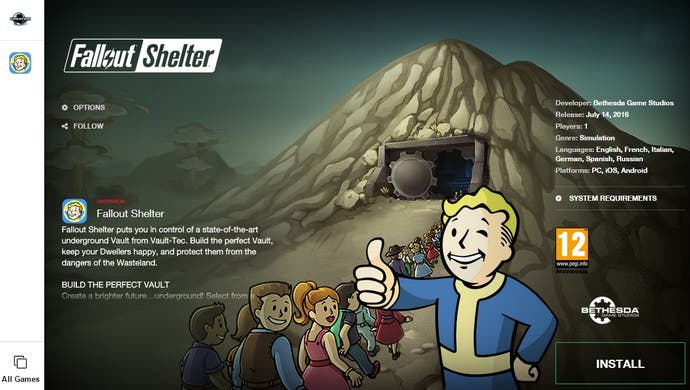 Now, to download Fallout Shelter you need to agree to Bethesda's End User License Agreement, then make sure you've got just over 1GB free on your computer; Fallout Shelter weighs in at 1.24GB.
Fallout Shelter began life as a mobile game, so it'll run on most modern PCs. Still, here are the system requirements, if you're curious: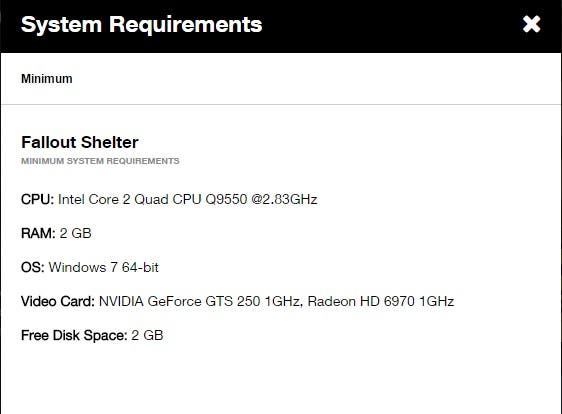 Once downloaded, you're free to create your Vault and get stuck in. I've only tinkered with Fallout Shelter for an hour or so, but it works similarly to the mobile original at tutorial stage. Oh, and there's a handy windowed mode in case you're at *cough* work *cough*.
Playing Fallout Shelter? Check out our Fallout Shelter guide to get bottle caps and resources easily, increase dweller happiness and much more.