Fallout Shelter making more money than Candy Crush Saga on the App Store
Lunchbox time.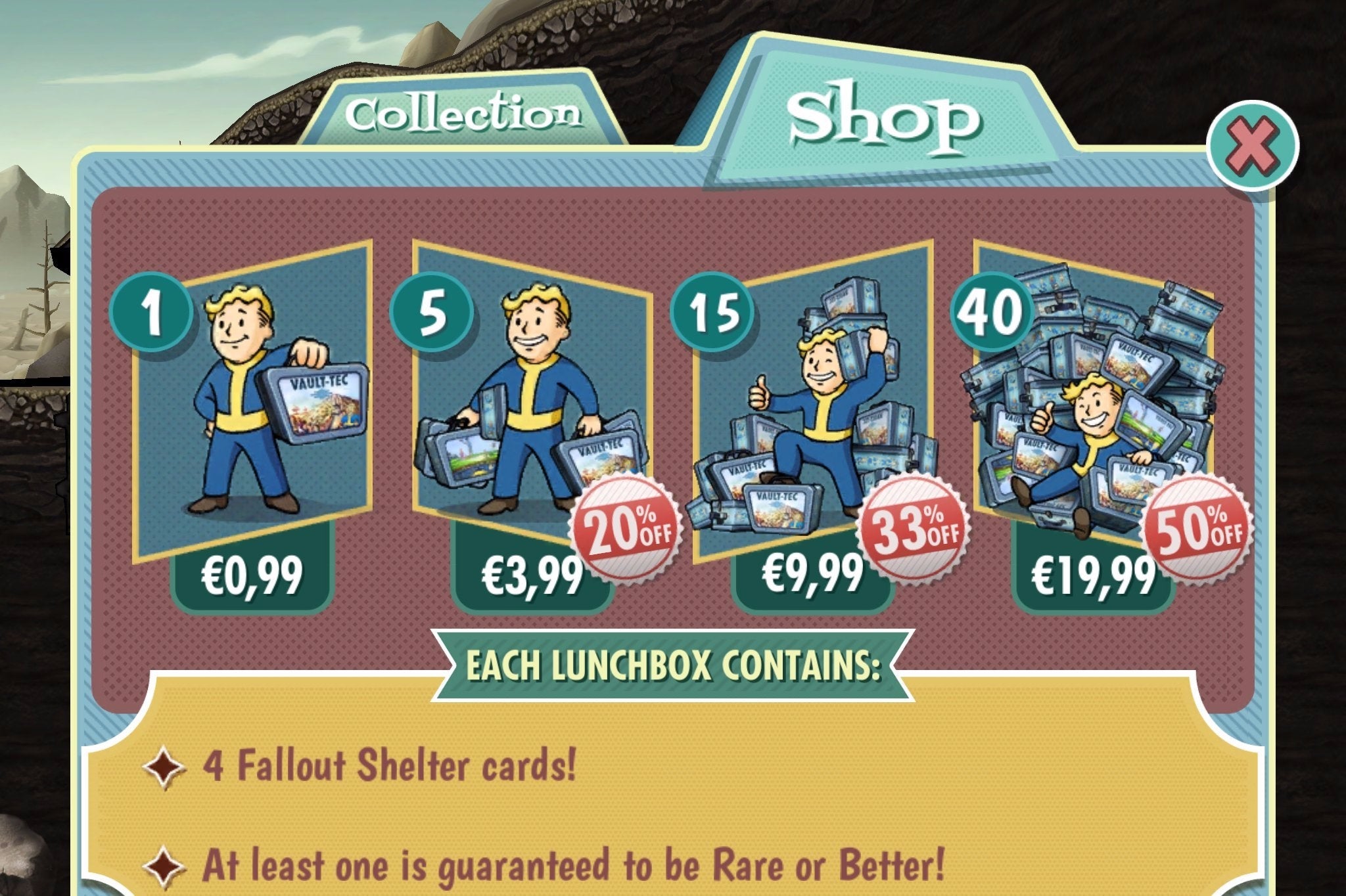 Fallout Shelter, the free-to-download base-building, people-managing strategy game from Bethesda Game Studios that came out this week, is raking in the cash.
App Annie shows it's the third top-grossing iOS app in the United States and the UK, beating out King.com's Candy Crush Saga.
At the time of publication, Fallout Shelter is the most-downloaded free app on the United States App Store, above the likes of the Facebook app, the YouTube app, Instagram and Snapchat.
Only Bethesda knows how much money Fallout Shelter is generating, but as our friends at Gamesindustry.biz point out, Candy Crush Saga was making $2m a day during the first quarter of 2015 - although that's across multiple platforms. Right now Fallout Shelter is available for iPad and iPhone only, with an Android version expected within the next few months.
Fallout Shelter's remarkable money-making success is in part down to the sale of lunchboxes. One costs 79p, but you can get five for £2.99, 15 for £7.99 or 40 for £14.99.
Each lunchbox contains four Fallout Shelter cards, with at least one guaranteed to be rare or better quality. They're pretty useful for keeping your vault running and expanding - and keeping your vault dwellers alive and well.
It's worth noting that these lunchboxes are not key to success in the game, and you can obtain them by completing objectives, such as generating a certain amount of water, food or power. Still, it's clear players are spending tonnes of cash on lunchboxes.
Fallout Shelter's popularity is also a testament to the power of the Fallout brand, boosted this month by the reveal of Fallout 4.
Bethesda will no doubt be delighted - and perhaps surprised - by Fallout Shelter's financial success. And Fallout Shelter will perhaps raise eyebrows among Bethesda's publisher rivals, many of whom continue to struggle for hits on the App Store.
Playing Fallout Shelter? Check out our Fallout Shelter guide to get bottle caps and resources easily, increase dweller happiness and much more.