Fallout 76 gets a £12-a-month subscription called Fallout 1st
It lets you play the game solo, if you want.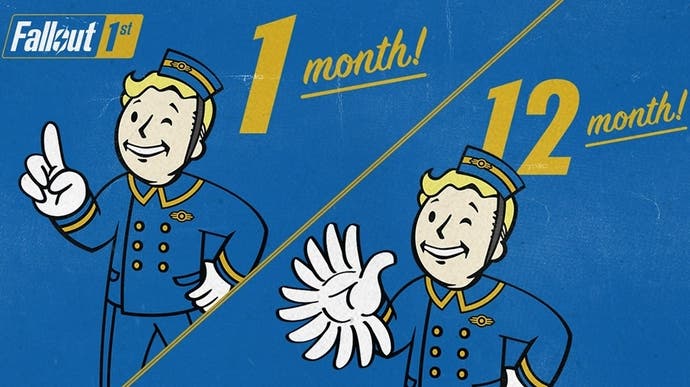 Fallout 76 now has a subscription, Bethesda has announced.
This premium membership is called Fallout 1st, and it costs £11.99 per month, or you can get a 12-month subscription for £100.
Fallout 1st includes a raft of features players of the online-only Fallout game have called for since launch, such as private worlds (with mod support to come later), a scrapbox for unlimited junk storage, a survival tent that creates a new, placeable fast travel point with a stash, sleeping bag and more, 1650 atoms per month to use in the shop, the Ranger armour outfit and exclusive icons and emotes.
Of note: only the owner of a private world is required to be a Fallout 1st member. Also of note: that Ranger armour outfit is lifted straight from the beloved Fallout: New Vegas. Popping that one behind a paywall surely won't go down well.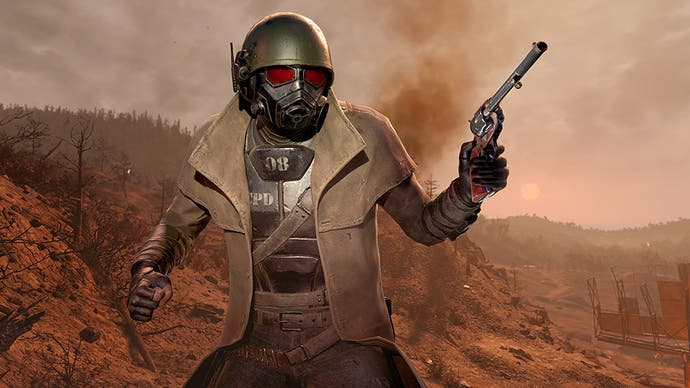 Oh, and while a private world lets you invite up to seven of your friends into the game, it also lets you play solo. So, if you want to play the multiplayer-focused Fallout 76 on your own, it'll cost you extra.
Fallout 76 is yet to go free-to-play. The launch of a subscription now is certainly a bold move from Bethesda when you consider it's still on the road to recovery after Fallout 76's disastrous start, and it recently delayed the game's most anticipated expansion to 2020.