Facebook integration pulled from PlayStation 4
UPDATE: Xbox won't be affected.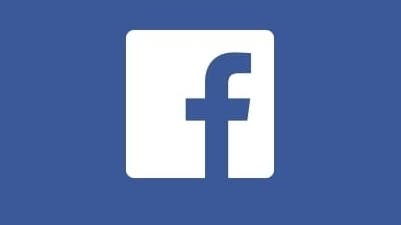 UPDATE 5.25pm: Facebook has clarified its position regarding the removal of its integration from PlayStation, and the suggestion Xbox could also be affected.
Eurogamer understands Xbox will not be affected by the same issue, and an earlier reference to Facebook integration being removed from Microsoft services does not include the company's console.
Why PlayStation is affected and not Xbox, Facebook has not said.
On PlayStation, Facebook reiterated to Eurogamer the statement it has given out previously, saying it was "working with Sony to finalise an updated contract designed to improve the Facebook integration on PlayStation" and it hopes to return the feature as soon as an agreement is reached.
---
ORIGINAL STORY 11.45am: If you've spotted Facebook integration on PlayStation 4 is now unavailable, you're not alone.
The social network is no longer linked to the console, which means no sharing captured video and screenshots to the service, no cross-posting Trophies, and no linking to gameplay broadcasts.
You can't search and add Facebook friends. Imported Facebook profile photos are also no longer supported, Sony has said (although, at the time of writing, I can still see photos previously saved locally).
"Starting on October 7th, 2019 Facebook integration will no longer be supported on the PS4 system," PlayStation wrote in a support article acknowledging the move.
"This includes Facebook's share features such as posting gameplay and trophy activity and using the friend finder feature. We apologise for any inconvenience.
"Profile pictures imported from Facebook will no longer be used. We recommend selecting a new picture for PlayStation friends to identify you. There are multiple options for changing your profile picture on PS4 to an avatar or image of your choosing."
All of this sounds pretty permanent - and there's no explanation from PlayStation why Facebook integration has been pulled without prior warning.

But Facebook itself warned back in July it would revoke both PlayStation and Microsoft's Facebook integration via a press release you've likely never heard of (thanks, VG247).
Under pressure to tighten its policies after the Cambridge Analytica scandal and as part of a new agreement with the US Federal Trade Commission, Facebook described PlayStation and Microsoft's continued integration with the social network as "a bug" due to "old code supporting known experiences for people".
"Based on our previous commitments, we are ending these partners' access to friend data immediately," Facebook wrote at the time. "This was our mistake, and we are correcting it."
Clearly, if this is indeed the cause, it has taken a few months to come into effect. And, at the time of writing, Xbox's Facebook integration appears to still be online. I can still see Xbox friend suggestions based on the fact I am also friends with them on Facebook.
In a statement to Kotaku this morning, Facebook appeared to offer a hopeful conclusion to this mess. The social network stated it was in talks with PlayStation to return the features at some point:
"We're working with Sony to finalise an updated contract designed to improve the Facebook integration on PlayStation. While these discussions are in progress, Facebook features will not be available on PlayStation 4. We hope to bring these features back as soon as our teams reach agreement."
We've contacted Sony, Microsoft and Facebook for further comment.
"As part of our ongoing evaluation of platform features, PS4 will no longer offer Facebook integration support," PlayStation spokesperson told Eurogamer this morning. "We apologise for any inconvenience."