Fable Trilogy confirmed for February
Includes Fables 2, 3 and Anniversary "at a discounted rate."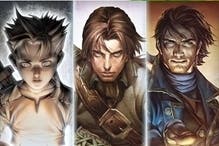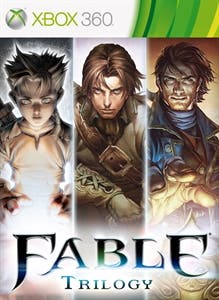 Fable Trilogy - a collection that includes Fable 2, Fable 3, and the upcoming remake of the first game, Fable Anniversary - has been confirmed for a 7th February release.
This is the same day as Fable Anniversary standalone.
The listing appeared on the Xbox Marketplace, where it noted that it "offers these games together at a discounted rate over individual purchases." Furthermore, it added that this collection won't receive any enhancements to the earlier releases of Fables 2 and 3. "The games in this bundle are available as individual downloads in the Xbox Games marketplace and are exactly the same," Microsoft stated.
From the listing it isn't clear that it contains Fable Anniversary, but a Microsoft spokesperson cleared that up in a statement to Eurogamer. "The Fable Trilogy bundle in the Xbox Marketplace is real and in development. The bundle will include full Xbox 360 titles for Fable Anniversary, Fable 2, and Fable 3." the publisher said. "We're excited to share official details regarding the release soon on Lionhead.com."