Evo fighting game tournament moves online - without Super Smash Bros. Ultimate
Roll it back.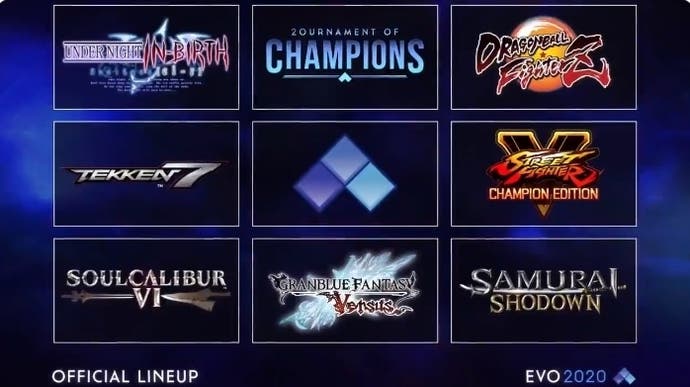 Evo, the biggest fighting game tournament in the world, has moved online with one notable omission: Super Smash Bros. Ultimate.
Evo 2020 was set to take place in Las Vegas this July but was cancelled due to the coronavirus. When the event was announced, it included tournaments for eight games: Super Smash Bros. Ultimate, Granblue Fantasy Versus, Dragon Ball FighterZ, Tekken 7, Street Fighter 5, Samurai Shodown, Soul Calibur 6, and Under Night In-Birth Exe:Late[cl-r].
The Evo Online lineup, however, includes seven games after organisers ditched Super Smash Bros. Ultimate. Evo officials have yet to comment on the omission, but it's widely accepted it's down to the Switch game's ropey online play.
The reaction online from Evo fans is a mix of sadness as well as understanding, given how difficult it would have been to run a stable Super Smash Bros. Ultimate tournament online.
Meanwhile, Evo Online will hold open online tournaments for Mortal Kombat 11: Aftermath, Killer Instinct, Them's Fightin' Herds, and Skullgirls 2nd Encore. I'm seeing a lot of love for Skullgirls' inclusion at Evo, given it's excellent netcode.
Evo Online takes place over five weekends in July.