Everything we know about Watch Dogs 2
Today's 20-minute reveal in byte-size form.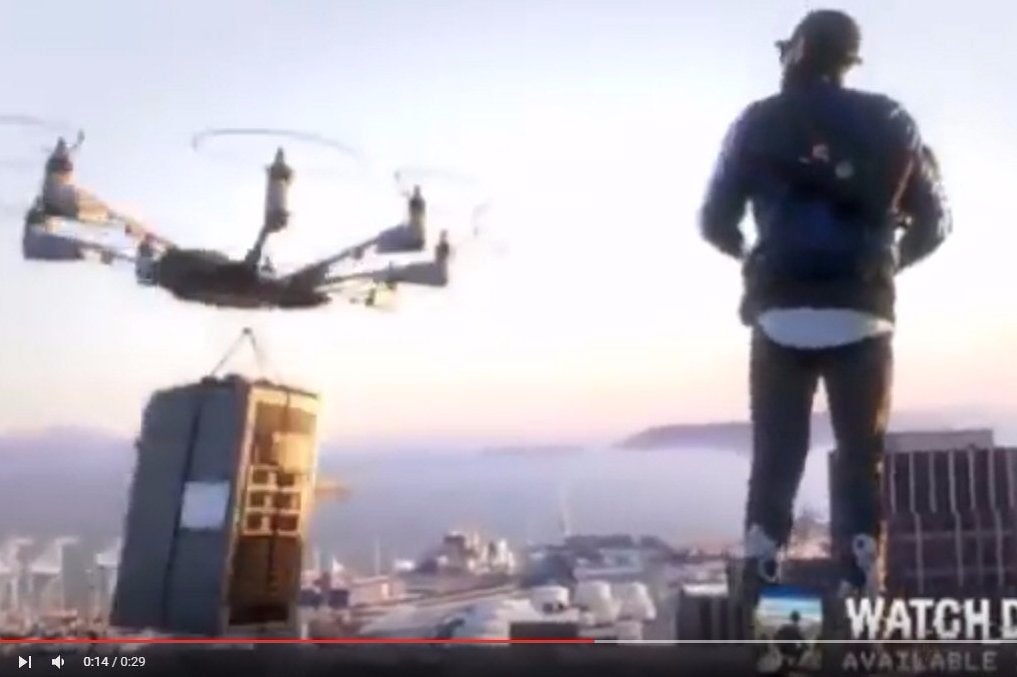 After all the leaks, Watch Dogs 2 is now officially out in the open.
Ubisoft's open world hackathon sequel is brighter and busier than the original, and swaps the dark, rainy streets of Chicago for sunny San Francisco and its surrounding bay area. Not only does this change bring a much-needed sense of fun to the game, but it also allows for more recognisable surroundings: from the Golden Gate Bridge to Pier 39, and from the cities' steep sloping roads to the open waters of its bay.
There's a new main character, too - Marcus Holloway. He's younger and cooler than grumpy Watch Dogs 1 bloke Aiden Pearce. Holloway has the potential to bring a new point of view to the franchise, as a non-white character brought up in the ethnically-diverse Oakland - across the bay from San Francisco - and the victim of profiling due to his race.
Watch Dogs 2 has the makings of an improved sequel, then, although firm details on the game's story are still under-wraps. Information on how Watch Dogs' enjoyable multiplayer mechanics have been updated is also currently classified.
So, what else do we know? You can watch the highlights from Ubisoft's Watch Dogs reveal stream below, as well as some salient points we've gleaned - and which you may have missed.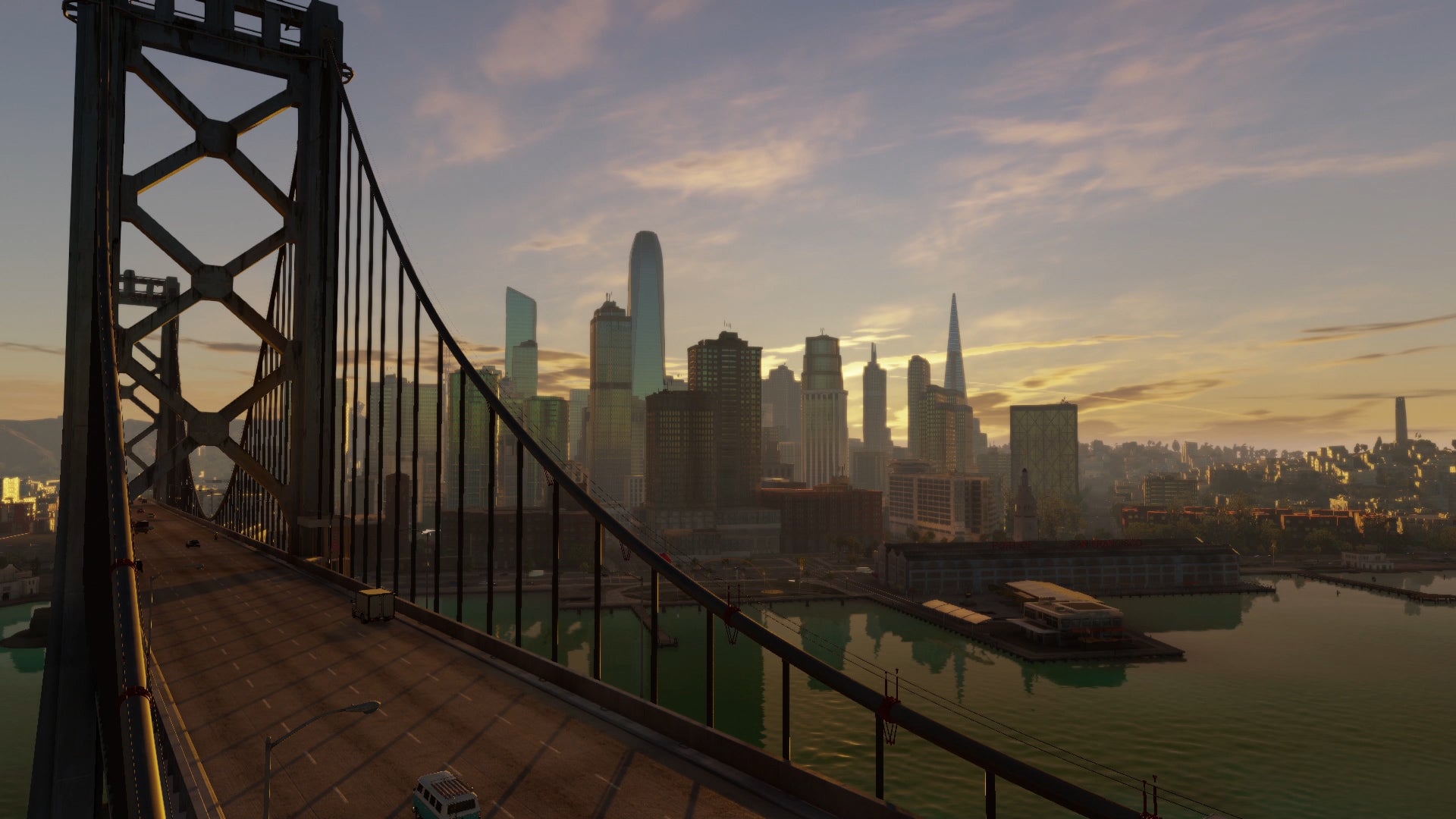 Watch Dogs 2's world
Watch Dogs 2 is very much set in the same fictional world. Hackers have super-powered mobile phones which can trigger all sorts of world-changing abilities. Corporations and execs are still trying to use Big Data for nefarious means. And San Francisco, like Chicago, has a CTOS system where everything from traffic lights to CCTV cameras can be hacked.
Inhabiting this world are the disparate hacker group DeadSec, corporations such as Blume, violent local city gangs, cops and thousands of NPCs. Every NPC can now be hacked in some way - their phone set off to distract them, for example. And here's the biggest change: every car can now be hacked, too.
Upgrades and abilities
Hacking cars can let you drive them into enemies, create diversions and form huge pile-ups of traffic. And, once again, you'll be able to drive all sorts of vehicle - cars, trucks, motorbikes, quad bikes and boats.
On a smaller scale, you'll be able to control a couple of handy new pieces of tech. First up is the RC Jumper, an upgraded version of the Watch Dogs remote-controlled car, this two-wheeled toy can jump and extend an arm, R2-D2-like, to interact with its surroundings. There's also a quadcopter, seen to be capable of lifting even heavy objects and flying them off. Very handy if you're performing a heist.
Holloway himself has some interesting tricks. He can parkour far better than Aiden Pearce, allowing for faster and showier movement through his surroundings. He has a very DIY melee weapon - a billiard ball swung on a rope to smash people in the face with. Ouch. There's also a taser gun option so you can complete the game's story in non-lethal fashion.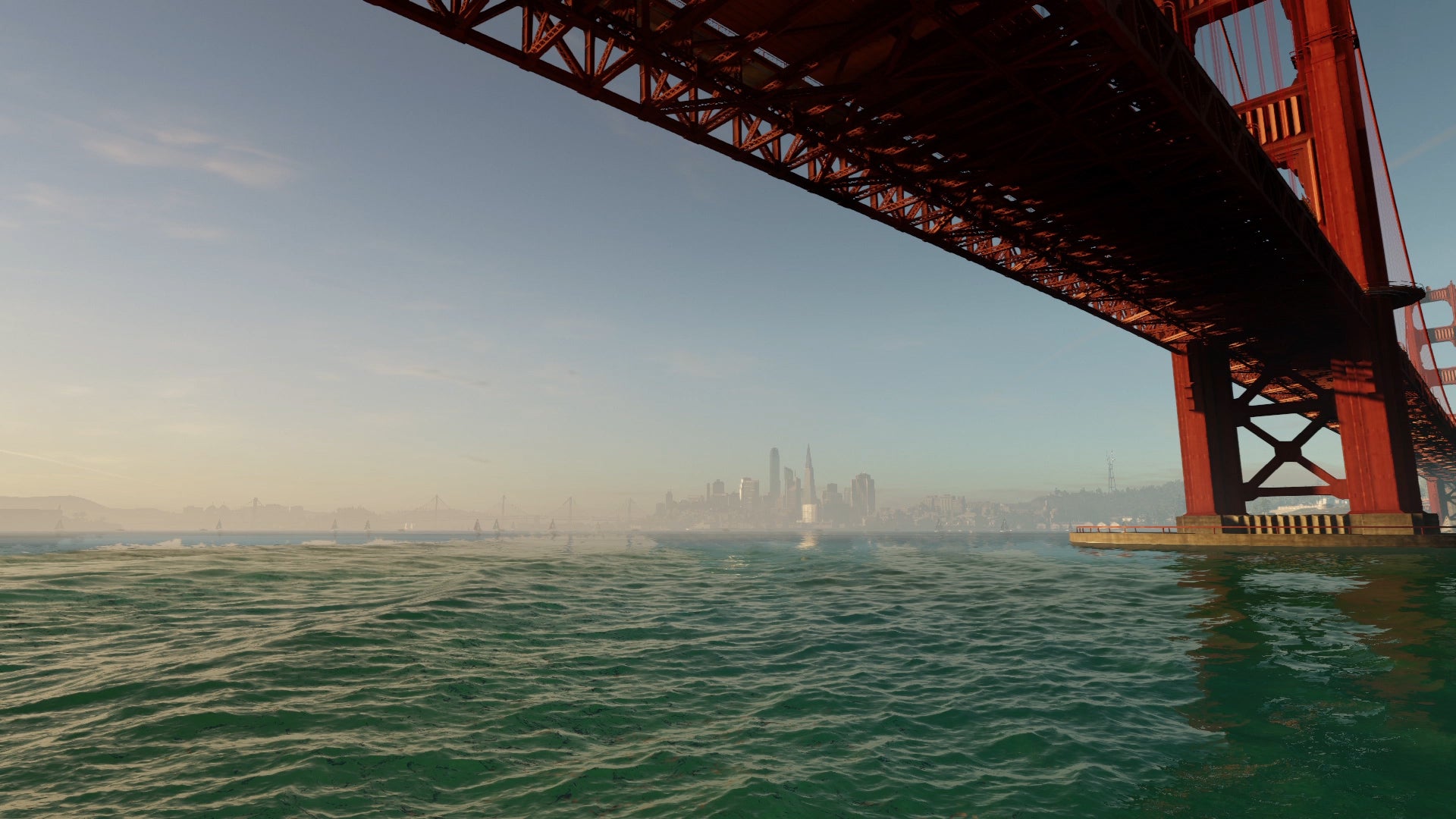 Behind the scenes
It's clear Ubisoft is aware of the reaction to Watch Dogs 1 - the things people did like, and the areas which needed improvement. Personally, I thought the hacking mechanics were great and the premise using your abilities to change the world around you was a neat concept. But then it all came wrapped in a story which did not stand out from the open world crowd.
So it is encouraging to see returning creative director Jonathan Morin state how his team has taken time to look at what needed to change. And it's also pleasing to see Ubisoft has let the same creative team push forward with their work for the sequel.
What we want to know next
There were hints in the reveal steam to "end-game content", which to us suggests bigger activities like something from The Division. How much further will Ubisoft push the multiplayer aspect of the game? Without loot or gear, and with everyone technically playing the same main character, Watch Dogs will always be different from something like Destiny. But Watch Dogs 1 still allowed for some interesting invasion and infiltration gameplay, where you could visit and spy upon other players' worlds.
The ability to just walk up to friends and emote or join a team with them suggests a smoother online experience this time around. And we shouldn't have too long to wait until we find out more.
We'll get another look at Watch Dogs 2 next week at E3 - and it will likely form a huge part of Ubisoft's press conference. For event timings and other handy information, take a look at our E3 guide.