Eurogamer Expo announces Valve developer session
Chet Faliszek to appear on stage on Friday and Sunday at this year's show.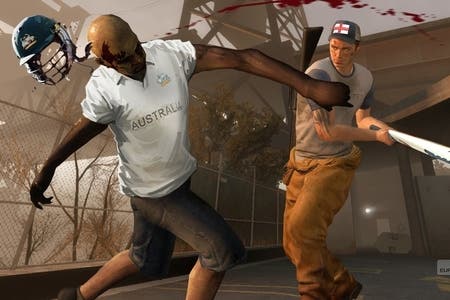 It's almost time! There are now just over two weeks to go until this year's Eurogamer Expo kicks off, and I'm delighted to finally announce that Valve will be putting on a developer session as part of this year's packed schedule.
Chet Faliszek is coming over from Valve HQ to deliver a talk called "How to give yourself a job in the game industry". He will be on stage at midday on Friday 28th September and at 5pm on Sunday 30th September, so you have two chances to catch him.
During the session, Faliszek, who is a writer at Valve Software, will answer one of most frequently asked questions by the community - how do I get a job making games? This talk will cover the many options and paths that are currently available and is aimed at not just hopeful professionals, but the entire gaming community. No experience necessary.
Obviously we're super excited to add Valve to a developer sessions schedule that already includes Hideo Kojima, Peter Molyneux, 343 Industries' Frank O'Connor, Dean Hall and many others. We still have a couple to announce too. If I can herd enough ducks then I really hope to get everything out in the open by the end of the week!
In the meantime, you can check out the full schedule so far over on the official Eurogamer Expo site, where you can also pick up tickets.