Epic sells Gears of War to Microsoft
UPDATE: CliffyB won't be working on the next Gears... at all.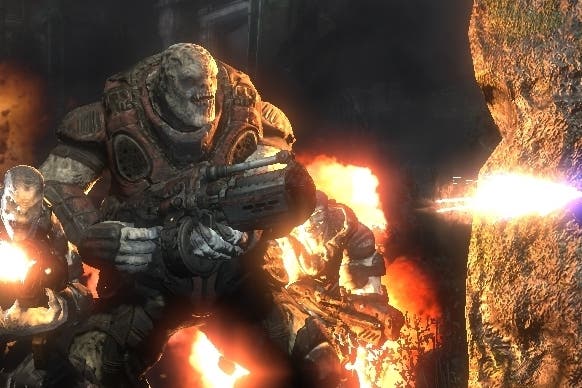 UPDATE: Gears of War creator Clifford Bleszinski has confirmed that he will not be working on the next Gears game in any capacity.
"I'm not going to move to Vancouver and work on it," Bleszinski said on his Clifford Unchained blog. "I'm not going to consult on it."
This isn't so say that he's bitter about the change. In fact, he's looking forward to this new take on the series given how well Microsoft handled the Halo property after giving it to newcomers 343. "343 knocked it out of the park with Halo and I think Black Tusk will do a fantastic job with Gears," Bleszinski stated.
ORIGINAL STORY: No new Gears of War games to be made by series creator Epic Games, it seems, as Microsoft Studios acquires all rights to the franchise and puts new Canadian studio Black Tusk in charge.
Epic Games will "concentrate its efforts on new projects", founder Tim Sweeney said in a statement published on Xbox.com. Epic Games PR Wes Phillips said on Twitter that the company had "multiple games in development" (via Kotaku).
More news about Gears of War and the game Black Tusk is making will be shared later in the year.
Microsoft also announced that Gears of War veteran Rod Fergusson had been hired to oversee development of the franchise. He was former director of production at Epic Games before leaving to help BioShock Infinite get out of the door. He said his new job "really feels like a homecoming".
Epic Games said it had licensed Unreal Engine 4 to Microsoft for use on future projects - like this one, presumably - too.