Eight studios working on Assassin's Creed 4: Black Flag
Ubisoft talks PS4 version, series' current two game dev cycle.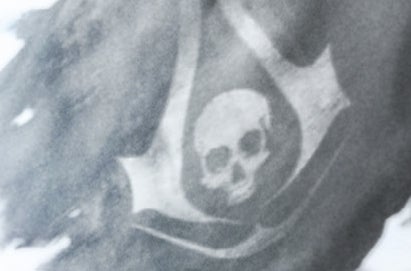 Eight studios are working on Assassin's Creed 4: Black Flag, publisher Ubisoft has announced.
It's no surprise. The open-world Caribbean adventure is massive: 50 locations big including three sprawling cities, and a huge area of ocean to explore.
Black Flag began development in summer 2011, Ubisoft told Eurogamer, while the company was still busy applying the finishing touches to Assassin's Creed: Revelations.
Since then, Ubisoft Montreal, Singapore, Sofia, Annecy, Kiev, Quebec, Bucharest and Montpellier have been working on the project, while others were kept busy with last year's Assassin's Creed 3.
Kiev and Montpellier weren't included in the role call of developers that Ubisoft listed in its AC4 press release this morning, but were clearly listed on-screen at the reveal event that we attended.
"We've been in development since summer 2011," Ubisoft's Carsten Myhill, lead game content manager told Eurogamer. "We've had two teams working in parallel - there's been some overlapping and when it gets to the end of a game it's all hands on deck to get it finished."
Would this pattern continue in the future, with another team now at work on the next game, following the launch of AC3 last November? Ubisoft wouldn't tell.
Black Flag will be the first Assassin's Creed game developed for the next generation of consoles, although Ubisoft was coy on what to expect.
"Visuals enhancements are the most obvious difference. We'll also be supporting the new PlayStation 4 controller," Myhill teased, hinting at a controller-specific feature.
"We're going to be revealing all the details of that [in the future]. "The feature is built for the PlayStation 4 controller, but we're also looking at other controllers too."
At an event in London last week, Ubisoft showed gameplay footage that looked current-gen in terms of graphics.
"It's very early in development so that is the state of the game," Myhill explained. "It's not console-specific at this time. We're building on PC right now, but we do have it running on all platforms."
There's plenty more to read about Assassin's Creed 4: Black Flags in our just-published preview.