Earthworm Jim is back... sort of, maybe
He's a playable character in new Boogerman Kickstarter.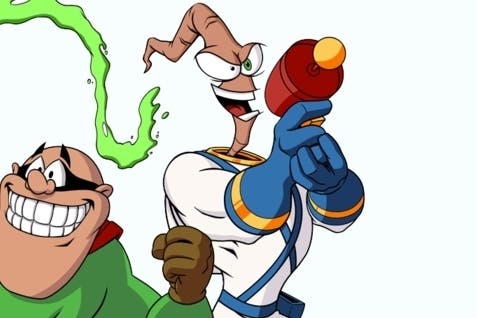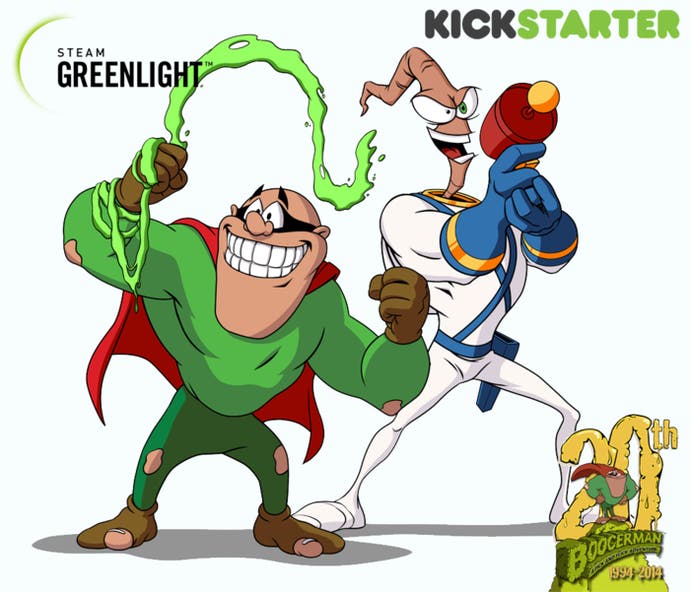 1990s video game star Earthworm Jim could be set for a comeback - if a Kickstarter project is successful.
US developer Toy Ghost has announced Earthworm Jim will appear in the two-player co-op mode of Boogerman 20th Anniversary: The Video Game, which recently launched on Kickstarter.
Earthworm Jim's appearance in a potential new Boogerman game makes sense in a warped video game industry kind of way: Boogerman was developed and published by Interplay - the publisher of Earthworm Jim. Both were 1990s 2D action platform games praised for their animation. Boogerman even made a cameo appearance as Earthworm Jim's rival in Interplay's fighting game ClayFighter. Remember that?
Boogerman 20th Anniversary: The Video Game is described as "a brand new HD Boogerman adventure" made by the original creators Mike Stragey and Chris Tremmel. The pitch video is below.
So, how is it that Earthworm Jim can appear in a new video game? "As for the rights to EWJ, we are working closely with Interplay on this and they are fully supportive of him appearing as a guest star!" Toy Ghost said in a comment on the Boogerman Kickstarter page.
Boogerman 20th Anniversary is being developed using the Unity game engine for PC, Mac, Linux, PS4, PS Vita, Xbox One and Wii U, with a November 2014 release window targeted. The Kickstarter calls for an ambitious $375,000. At the time of publication, $24,242 had been raised off of 740 backers.
The announcement of the two-player co-op mode for the new Boogerman game game has upset some backers. It's a $40 tier, so those who have already pledged lower than that amount feel they're missing out.
"In regards to EWJ and the co-op mode, this will be costing us more money, however we cannot raise the target goal, nor do we want to," Toy Ghost countered.
"We feel that with the number of platforms we are supporting and with these new add-ons that the $375k goal is quite reasonable, and hopefully we could hit above that target. The last thing we want to do is offer something that we cannot deliver on."