There's a new Earthworm Jim game from his original creators
But...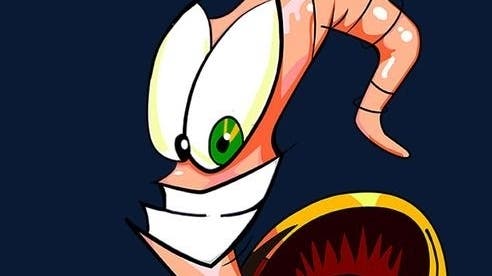 The original creators of Earthworm Jim are reuniting for a new game - but you'll need Amico, the new Intellivision console due October 2020, to play it.
Amico is set to be a console for exclusive retro-themed games - remakes and new titles such as this new Earthworm Jim. The console itself will cost between $150 and $180 (about £135) with downloadable games priced between $3 and $8 (about £6).
Tommy Tallarico, who is conveniently both Intellivision boss as well as Earthworm Jim 1 and 2's composer, will lead the project. Nine other team members are also on board.
"We have been talking about this moment for many years, it's a dream come true to finally get the entire team back together," Tallarico said. "We're looking forward to sharing a small part of our reunion and initial design meeting with fans from around the world."
The team will hold a 20-minute livestream this Saturday, 4th May at 8pm UK time to discuss the project and give away signed posters.
A new Earthworm Jim game has been a long time coming - back in 2012, former Shiny Entertainment boss David Perry told Eurogamer he was "sure" it would happen someday. "Our problem is that the team is all doing well in whatever they're doing right now," Perry said at the time. "We have our own little discussion group on Facebook. We've been having this discussion: when will this happen? When could we do it? What would make sense?