EA Sports faces backlash over FIFA 20 Ultimate Team SBC gaffe
"Where is the fairness?"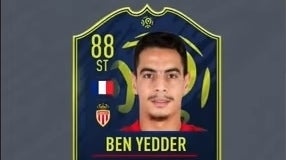 EA Sports is facing a backlash from FIFA 20 players over its handling of a glitch that saw thousands of players obtain a coveted FIFA Ultimate Team card for a fraction of the intended price.
The card in question was the 88-rated Player of the Month Wissam Ben Yedder, a much better version of the Monaco striker's standard card with impressive statistics.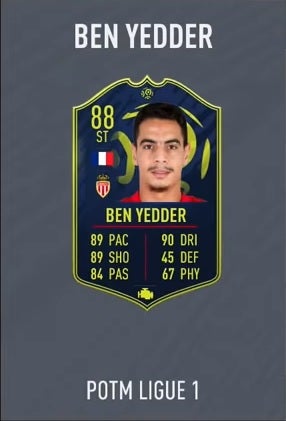 EA Sports made PotM Ben Yedder the reward for the recently uploaded Ligue 1 Player of the Month Squad Building Challenge (SBC). This particular SBC required the exchange of five separate squads to complete, each with different requirements revolving around the likes of nationality, team rating and chemistry.
One of the required squads, which rewarded the player with a rare electrum players pack, needed to have an overall team rating of 86, but due to a mystery bug, the team players actually had to exchange only needed to have an overall rating of 80, which made it much easier - and cheaper, if you were looking to buy cards from the live marketplace to complete the SBC. The cost difference was estimated to be somewhere between 150,000 and 200,000 coins, which is a fair chunk.
Many FIFA players pounced on this apparent glitch - and word of it spread like wildfire on social media, such that "Ben Yedder" trended on Twitter. FIFA YouTubers were quickly on the case, too, with many uploading videos showing them exploiting the opportunity.
Expectedly, EA Sports pulled the SBC offline around half an hour after it was made available. Some were in the process of completing the SBC when it was shut down, and it's these players who have now seen the cards they had already exchanged returned - much to their annoyance. Today the rollout began alongside the return of the Ligue 1 Player of the Month SBC - this time with more expensive requirements.
It's fair to say there's been quite the backlash to this series of events, with many who failed to complete the bugged SBC in time complaining that those who did manage to nab PotM Ben Yedder on the cheap have been allowed to keep the card. Some have accused EA Sports of making Ultimate Team unfair for those who are only now coming to the SBC, when many completed it prior to its removal cheaper than the cost they now face.
Much of this backlash has its roots in resentment towards EA Sports over the way it operates FIFA Ultimate Team. Many have pointed out that while EA Sports is quick to take down SBCs that are broken in some way, Ultimate Team continues to suffer from accusations that it is pay-to-win and designed to exploit its customers. By returning cards that were exchanged in an SBC that EA itself got wrong and asking players to complete that SBC again - this time at a greater cost - the company is now being seen as miserly.
There is no suggestion EA Sports will all of a sudden change course, or that it will pluck PotM Ben Yedder cards from those who obtained it via the glitched SBC.