EA reveals #NoRoomForRacism kits for FIFA 20
Following abuse during England match.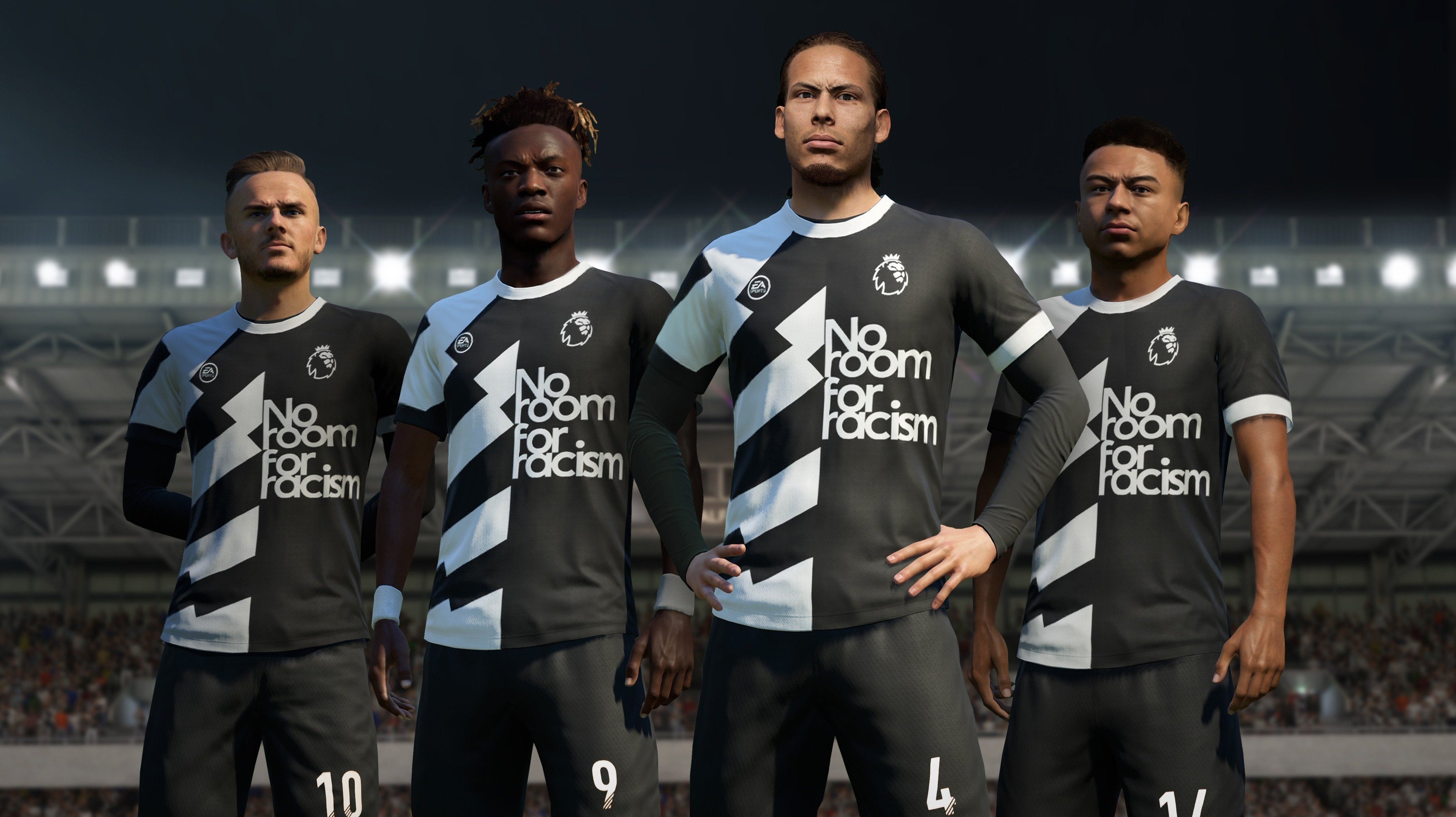 In the aftermath of the shocking racial abuse suffered by England players away at Bulgaria during a Euro 2020 qualifier, EA has revealed #NoRoomForRacism kits for FIFA 20.
The kits, shown off in the image below that features Premier League stars Virgil van Dijk, Jesse Lingard, Tammy Abraham and James Maddison, feature the No Room For Racism slogan on the front. They will be available in FIFA 20 soon alongside matching stadium themes, EA said.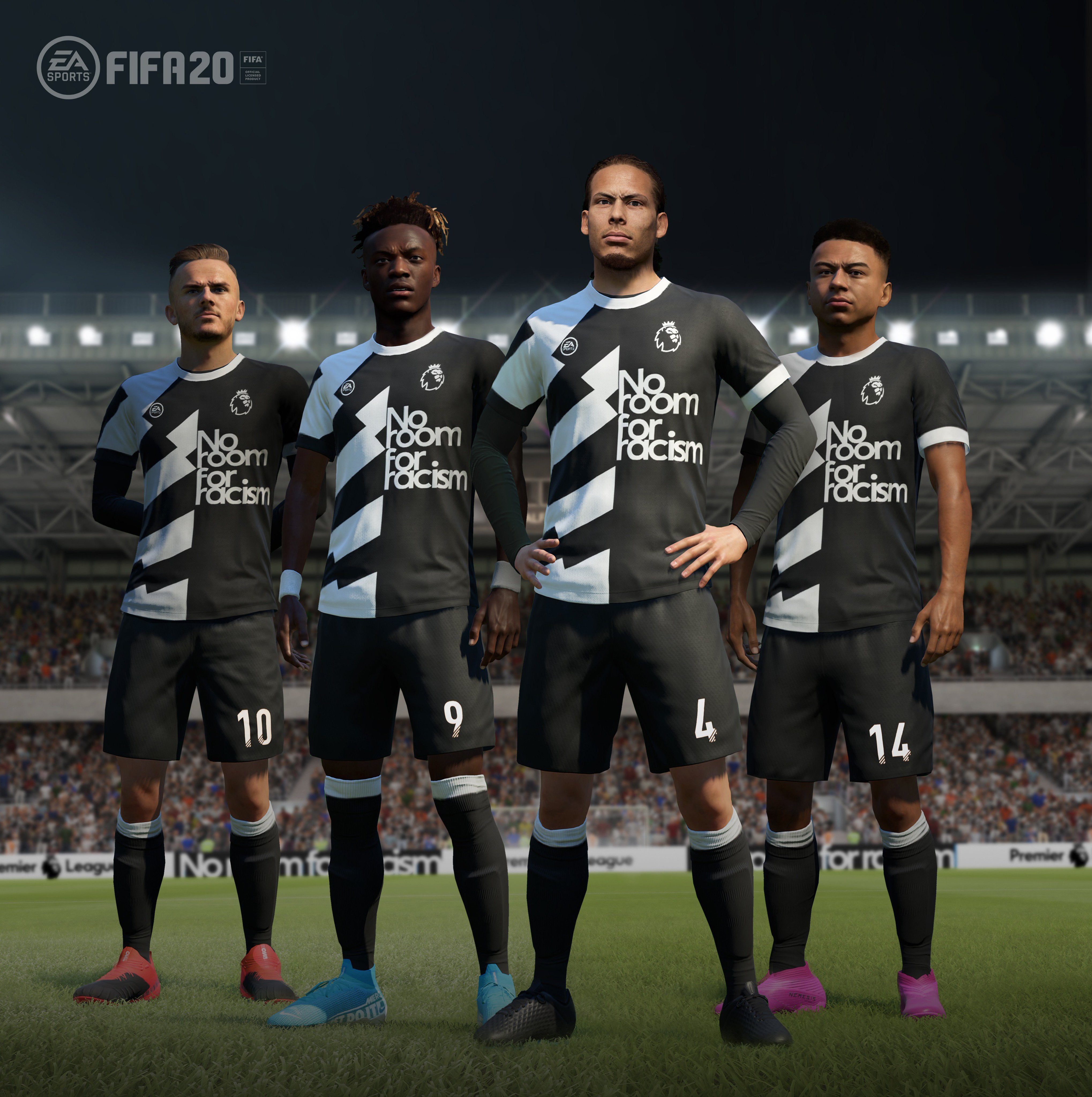 England's 6-0 victory over Bulgaria at the Vasil Levski national stadium in Sofia was marred by two first-half stoppages for racial abuse. Footage shows some in the stadium making Nazi salutes, and players reported hearing racist chanting.
As part of Uefa's new anti-racism protocol, the referee stopped play and asked for a public address announcement calling on the crowd to cease the abuse. Play was then stopped a second time minutes before half-time. The players made it to the break, during which the Bulgarian captain was seen pleading with his own fans. In post-match interviews, England players said a third stoppage would have resulted in the team walking off the pitch and the abandonment of the game as part of Uefa's new anti-racism protocol.
The fallout has been dramatic. Borislav Mihaylov resigned as president of the Bulgarian Football Union following pressure from the Bulgarian prime minister. The national team manager, Krasimir Balakov, has also quit. 16 people have been arrested in connection with the abuse, and Uefa has charged the Bulgarian Football Union over the racist behaviour of its fans.
The incident has also thrust the issue of racism in football back into the headlines - not that it has been far from them in recent years.