EA bans prominent FIFA streamer Kurt0411 from all its games over toxic behaviour
"His messages have crossed a line of decency…"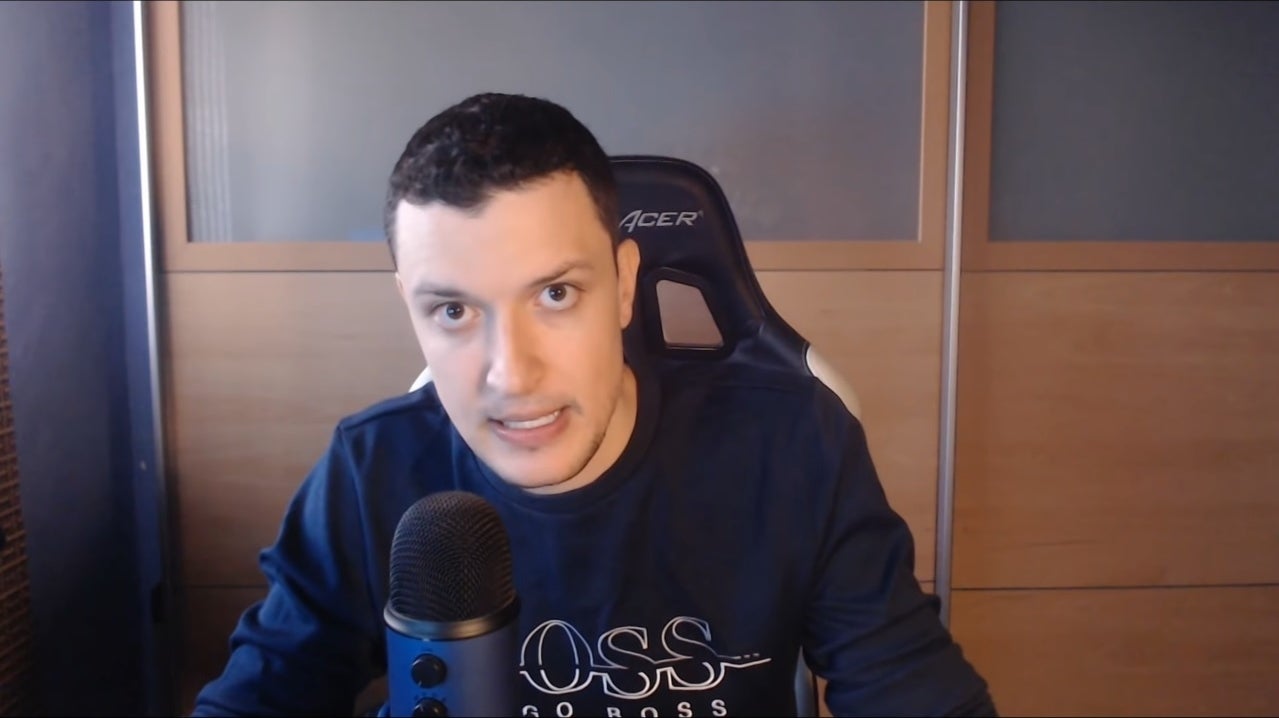 EA has permanently banned a prominent FIFA YouTuber and streamer from its games over toxic behaviour.
Outspoken ex-FIFA pro Kurt "Kurt0411" Fenech, from Malta, was banned for posting abusive and threatening messages and videos about EA employees and competitive players on social media, EA said.
"His messages have crossed a line of decency into very personal attacks and breach Terms of Service," EA said in a statement.
Fenech is now banned from playing all EA games, including FIFA, and has seen his FIFA Ultimate Team account scrubbed.
In November 2019, EA permanently banned Fenech from all future official FIFA events for repeated code of conduct violations which followed a final warning and suspension during the FIFA 19 tournament series. As EA put it, Fenech was found to be "posting or uploading materials that we have determined are abusive, harassing, and vulgar".
This followed a previous ban in October 2018, when Fenech was handed a two-month suspension from competing at EA's FIFA 19 esports tournaments for abusive behaviour towards FIFA players and others in the community.
Fenech's videos, while popular among many in the FIFA community, have included attacks on FIFA opponents and EA Sports staff, the latter of which he has called "cowards". In one video he repeatedly spat on an official EA FIFA 19 scarf.
This is the VOD that Kurt got banned for, I am all for freedom of speech but this is disgusting behaviour. How are you going to spit on the logo of a company that you want to be a professional esports athlete for. I know I am going to get stick for this but he deserves the ban. pic.twitter.com/oJmlifBFLU

— DrJarba (@JarbaFifa) November 1, 2019
Also in November 2019, several FIFA team members saw their personal Twitter accounts hacked as part of "targeted" attacks. The Twitter accounts of those EA staff members affected were subsequently deleted.
EA's FIFA community managers have for some time now suffered harassment, verbal abuse and even death threats on social media as the game's toxic community has grown increasingly exacerbated about the state of the game. With the release of FIFA 20, this toxicity was fuelled by issues with the career mode, but it's subsequently come to encompass other aspects of the game as well.
Fenech, the cheerleader for this online FIFA mobilisation, responded to the ban on Twitter, saying: "End of the day I have never said anything I shouldn't have. This is just deeper than anyone thinks. They didn't want me competing at events cos they were scared I'd win them, now I'm the second-biggest streamer of their game and they're scared I'll overtake their golden boy.
"But when everything is said and done we'll beat them trust me. They have money but we have numbers. Fuck them and everyone on their side."
Fenech's time with FIFA is now over, but it looks like he will remain in the headlines. Drama-focused YouTuber Keemstar has announced he will release a documentary about the situation.
Meanwhile, Fenech's last two YouTube videos were about PES.