EA announces starry Syndicate voice cast
Rosario Dawson and Brian Cox take top billing.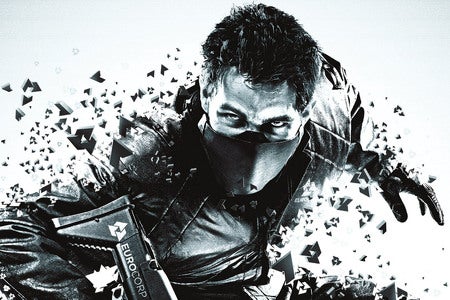 Sin City star Rosario Dawson and veteran Brit thespian Brian Cox are among the voice talent roped in by EA for its forthcoming Syndicate reboot.
Dawson plays play conflicted EuroCorp exec Lily Drawl, who's torn between the demands of her corporate paymasters and the underground resistance movement.
"I'm amazed how videogames have become so deep in story, delivering fantastic worlds and memorable characters rivaling big Hollywood films," she commented.
"I was excited when EA approached me to play Lily Drawl in Syndicate. She's an interesting and strong female character. How cool is it to play the mastermind who designed the military chip inside the player's head!"
Meanwhile, Bourne Identity baddie Cox plays EuroCorp puppetmaster Jack Denham, while Michael Wincott - Guy of Gisborne in Robin Hood: Prince of Thieves - voices a senior EuroCorp agent called Jules Merit.
"Syndicate immerses players deep into a dystopian world of unscrupulous corporations and chip augmented enforcers," commented Mikael Nermark, CEO of developer Starbreeze Studios.
"These agents are the weapons of this war for market dominance and we needed strong talent to represent these intense characters. We are honored to have worked with the incredible Rosario Dawson, Brian Cox and Michael Wincott to make this world come alive."
The fresh take on Bullfrog's classic '90s strategy game launches for PC, PlayStation 3 and Xbox 360 from 24th February.