Dungeon Defenders PSN no-show explained
Meanwhile, 200,000 Steam downloads racked up.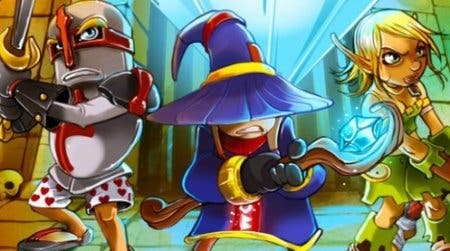 UPDATE: Reverb has just been in touch to say it got its numbers wrong. Dungeon Defenders has sold 200,000 on Steam, not 250,000.
ORIGINAL STORY: Unreal-powered tower defense RPG Dungeon Defenders missed its European PlayStation Network launch due to a request for changes from Sony Europe.
As revealed earlier today, the game didn't appear on the PlayStation Store today as planned, despite going on sale on PSN North America and worldwide on Steam and Xbox Live Arcade.
Doug Kennedy, CEO of Reverb Publishing, told Eurogamer exactly what's been going on behind the scenes.
"SCEE and SCEA have their own qualifications for each territory, and we stand by the merits that the game has passed SCEA's stringent approval process and have submitted a similar build to SCEE," he said.
"We are working to get SCEE to meet their approval process because SCEE has a different approval process and SCEE decided to request changes to the game. [Developer] Trendy decided to finalise the game for North America and get the three SKUs shipped as planned.
"The game is currently available on XBLA and PC in Europe, we hope to be out on PlayStation shortly."
He added that the development team is currently "working to meet SCEE's additional requirements".
There's some better news for Reverb and Trendy though. The game, which first launched on iOS and Android late last year, was reportedly downloaded 250,000 times from Steam during its first week on sale.
Reverb PR director Adam Matza added that "the Xbox and PS3 numbers are amazing also", though wouldn't offer exact figures.