DriveClub details its DLC plans
Free content through June, paid content through November 2015.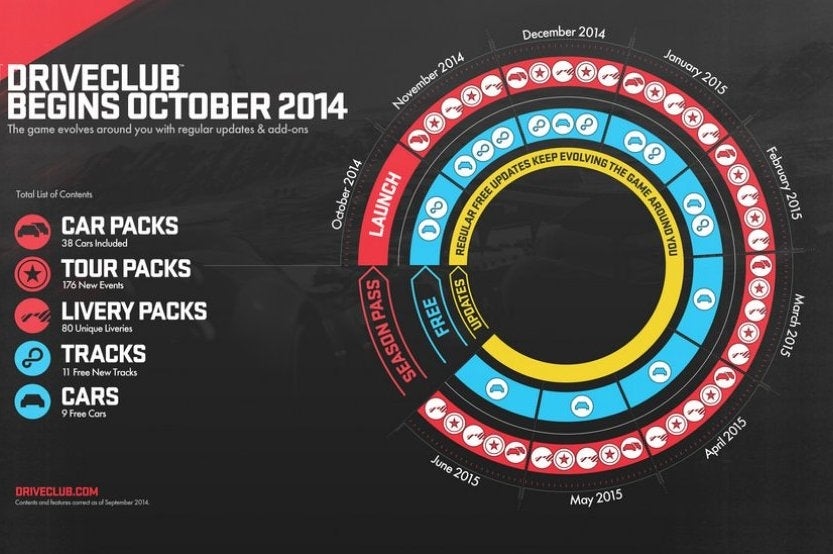 DriveClub will be getting free cars and tracks from its 8th October launch until next June.
Developer Evolution Studios' community manager Jamie Brayshaw explained on the PlayStation Blog that the studio is currently implementing a customisable weather system and Photo Mode due to popular demand.
Evolution also noted that the game currently has 55 routes and 25 tracks, but more free tracks will be added post-launch.
Additionally, the developer is going to add one free car every month from October until June.
Of course, there will be paid DLC too. That's why there's a €24.99 Season Pass, which will give players 60 per cent off buying all the planned DLC a la carte (an estimated €75.84 value). These will run for a full calender year starting in November and will include new packs of cars, tour expansions and challenges.
Ultimately, the free DLC will include nine cars and 11 tracks, while the paid DLC will consist of 38 cars, 176 new events and 80 unique liveries.