DriveClub PlayStation Plus Edition launches with "caution" tomorrow
Offline play available to all, online play being slowly rolled out.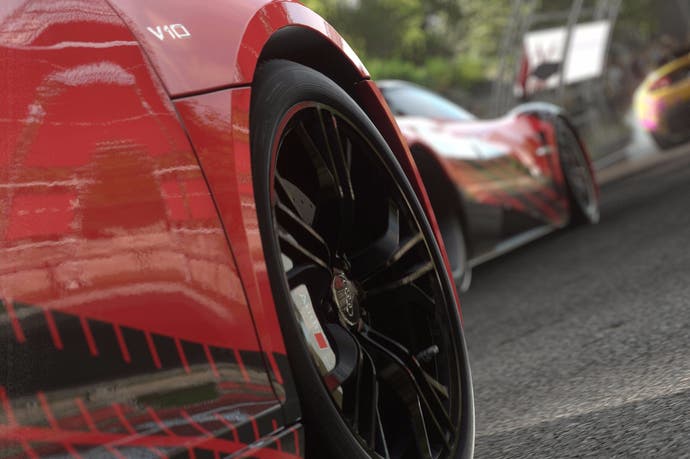 The PlayStation Plus Edition of DriveClub will launch tomorrow, 25th June, Sony has announced.
This is the lite version of the PS4 racing game that's free for members of PlayStation Plus. It was supposed to arrive alongside the full DriveClub game more than half-a-year ago.
But... online play won't be widely available yet.
"We've spent a long time preparing for this launch after some difficult and unexpected set-backs," wrote Sony's Shuhei Yoshida on the PlayStation blog. "To make absolutely certain that all players have the smoothest and most stable experience possible we are going to be duly cautious about how we release the game this time around."
All PS Plus members will be able to download DriveClub PS Plus Edition tomorrow and play it offline. But the online rollout will happen more slowly, and gradually include more people.
"We know that this might be frustrating after your extra wait already, but hope you can understand that we are taking extra precautions to protect your experience when you do get online," Yoshida added. "We want to make sure we don't overload the servers as we invite millions of PS Plus members to download the game tomorrow.
"We have to take this precaution because DriveClub connectivity is demanding for a multiplayer game, with countless ever-growing social connections across clubs, challenges, multiplayer, and hundreds of thousands of dynamic leaderboards and activity feeds.
"Thank you to everyone who has stood by DriveClub during the past year and for everyone who has accepted the extra wait for the PS Plus Edition and the companion app which will come after. "