Dreadnought developer Six Foot lays off "about a third" of its staff
"It reminds me very much of the Telltale situation."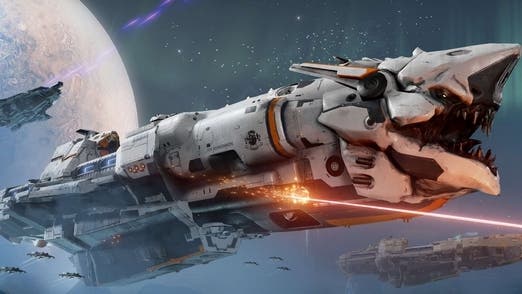 Six Foot, one of the studios behind multiplayer sci-fi shooter Dreadnought, has laid off a third of its staff, citing the shooter's delayed release and mixed reviews as reasons for the decision.
As reported by Game Informer (thanks, PC Gamer), just days after Dreadnought's delayed release, 45 staff were offered the choice of terminating their positions or taking unpaid leave in the hope that once Dreadnought's sales improved, the developer could bring those colleagues back.
Staff were reportedly made aware of the issues a few months ago, with CEO Matt Ballesteros alerting the team to the fact the studio was running out of funding in the lead up to Dreadnought's release. While it had hoped to release the game over the summer/Q3, development issues pushed this back to 14th October, 2018, which meant the studio was delayed in drawing in the sales profits it needed to retain its team.
Unfortunately, it released to a lukewarm reception, and reviews on Steam remain "mixed".
"It cost about $400,000 for the last blitz/crunch/push to get Dreadnought launched on Steam," a source told GI. "Paying everyone in general costs about $80,000 a day. The game has not made anywhere near that; I do not recall the exact number, but it was less than $20,000 a day."
"It reminds me very much of the Telltale situation," another source said.
The 45 employees were given until 10 am on 17th October to report their decisions to HR, with those who did not report by the deadline presumed to be taking severance.
According to GI, Six Foot has purportedly retained a skeleton crew to continue work on Dreadnought, although there's no confirmation on how long this is for, or if those staff will be retained once the live development of Dreadnought ceases.
Here's COO Christian Svensson's statement, in full, as given to Game Informer:
"In August, Six Foot informed its staff of the upcoming potential for major changes to our company structure, including continued development of Dreadnought as a live product.
"Everyone on the games team was given the option to stay on and continue working or begin searching for other opportunities with the full support of the company and the aid of our staffing team, while still receiving pay in the interim. New updates on the company's status were delivered to the full team every two weeks from there.
"Today we regrettably confirm a reduction of about a third of our game dev workforce. We're continuing to make available the full resources of our company to try to help those affected and their families land on their feet as quickly as possible.
"We remain committed to Dreadnought's ongoing development, growth, and the pursuit of new projects. We are also dedicated to remaining active in helping our affected family to transition as smoothly as possible."
Telltale Games laid off the vast majority of its staff at the end of September. Despite assertions that it was retaining a skeleton team to keep some production going, they too were reportedly laid off just a few days later. The Walking Dead creator Robert Kirkman's company, Skybound Games, has confirmed it's picked up the rights to complete The Walking Dead: The Final Season.