Doom Eternal shows off its single-player campaign in new gameplay trailer
For the Slayers.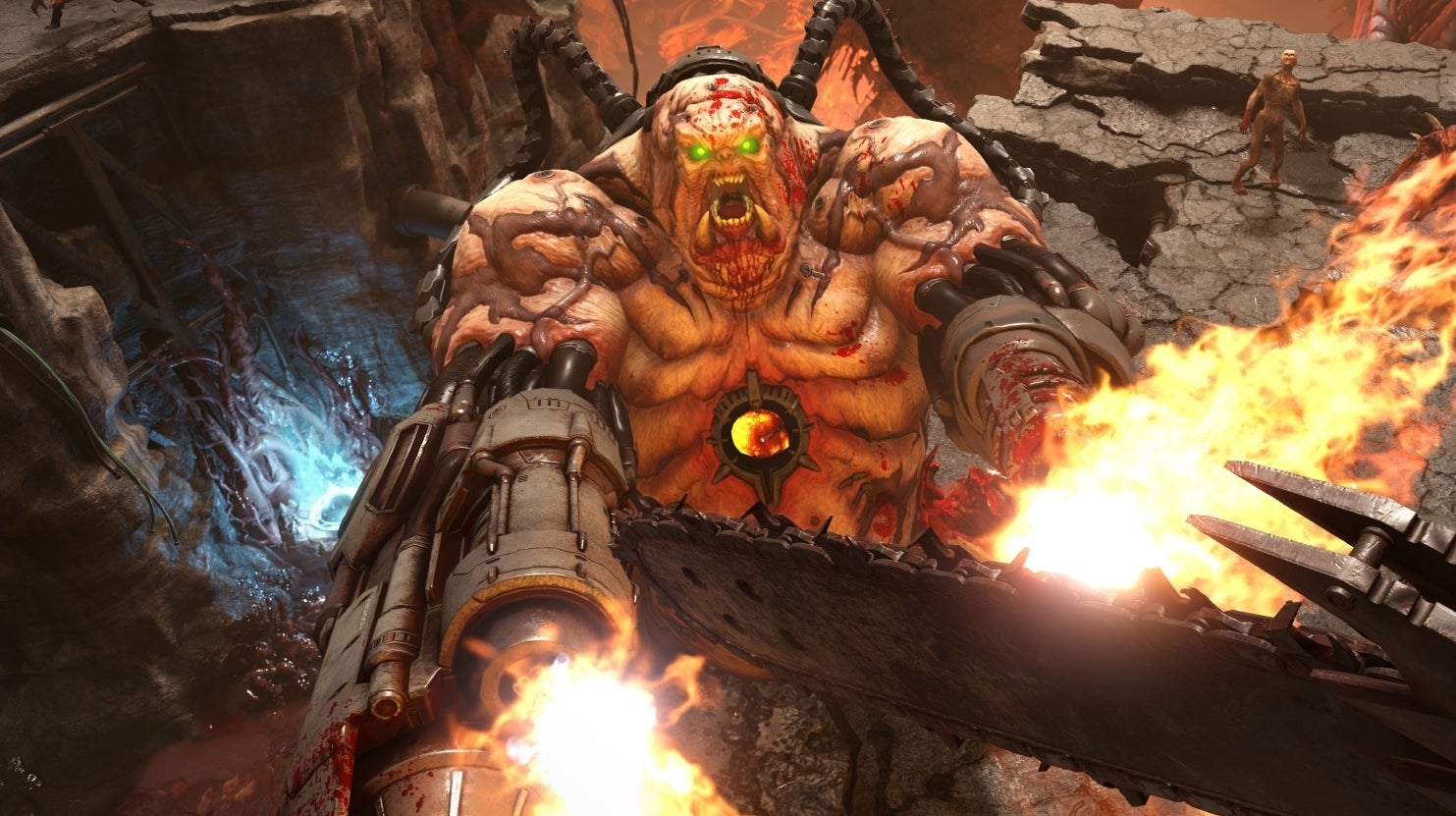 id Software's 2016 Doom revival was a treat, serving up its gloriously visceral, laser-focussed FPS action with lashings of modern-day polish. Hopes are high that this year's follow-up, Doom Eternal, will continue the good work - and there's now a smidgen of new single-player campaign footage to scrutinise in id's latest gameplay trailer.
Although a chunk of the trailer is dedicated to setting up what passes for a story in Doom, I suspect the majority of players won't be tuning in for the narrative. Luckily, id's latest footage doesn't skimp on the gameplay, packing in its fair share of gorgeously lurid hellscapes and limbs detaching from torsos at alarming velocities.
Look closely among the remains of Earth in 2151 and you'll spot the fearsome new Gladiator and updated Marauder, as well as a selection of appropriately gruesome new glory kills. Perhaps most exciting, however, is a tantalising tease of the Slayer's new Crucible sword in action.
Not shown in the trailer is Doom Eternal's new Slayer-versus-demons asymmetrical multiplayer, Battlemode, which id previously detailed during its QuakeCon Keynote presentation last year.
Doom Eternal, which saw its original November 2019 release date delayed in order to meet id's "standards of speed and polish", is now scheduled to come to PS4, Xbox One, and PC on 20th March. A Switch version will follow at a later date.