Doom Eternal delayed until March 2020
As well as Doom 64.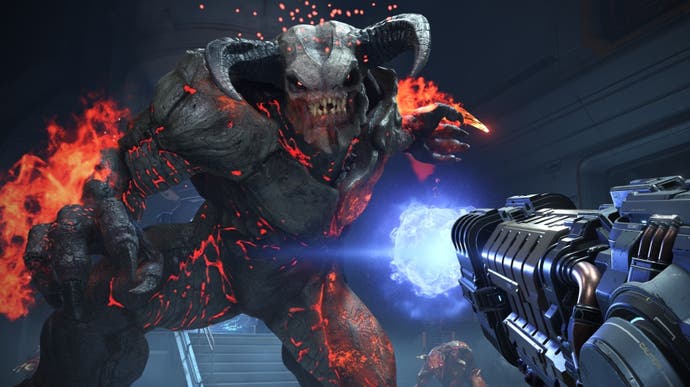 id Software has said Doom Eternal - the follow-up to the 2016 Doom reboot - will miss its November 22nd release date.
"To make sure we're delivering the best experience - for Doom Eternal to live up to our standards of speed and polish - we've made the decision to extend our launch date by a few months to March 20, 2020," read a statement.
"We know many fans will be disappointed by this delay, we are confident that Doom Eternal will deliver a gaming experience that is worth the wait."
id also issued a few housekeeping notes with the delay. For one, the Invasion mode - which allows players to enter another person's game as a demon - will be available as free post-release update.
The Nintendo Switch version of Doom Eternal, originally scheduled alongside the PS4, Xbox One and PC versions, will also now release at a later unconfirmed date.
Finally, id Software has said Doom 64 - which was confirmed during a recent Nintendo Direct for November 22nd - will be a Doom Eternal pre-order bonus on all platforms, and arrive on the same later release date of March 20, 2020.