Doctor Who Minecraft pack launches today for Xbox 360
But what about PlayStation?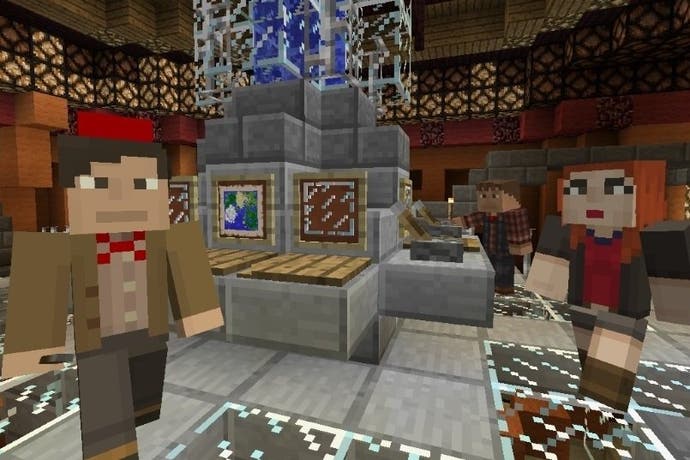 Don't blink - Minecraft's new Doctor Who-themed pack is now available to download on Xbox 360, priced £1.99.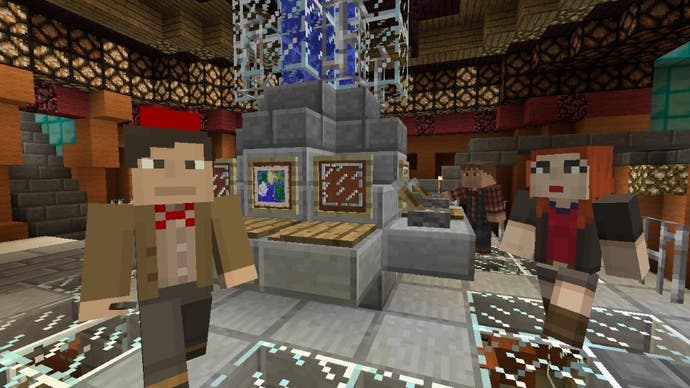 A new trailer for the DLC confirms that the pack is also coming to Xbox One, although the content is not yet live on the console's store.
Included in the download are skins for Peter Capaldi's Twelfth Doctor, current companion Clara, plus previous Tardis team Amy, Rory and Eleventh Doctor Matt Smith.
Daleks, Weeping Angels and Silents also feature - 54 skins are included in total.
At least one other Doctor Who pack is also on the way - today's release is titled Volume 1 and only features half of the Doctors.
The pack, officially licensed by BBC Worldwide, was announced for Xbox platforms only before Microsoft revealed it had bought Minecraft and its developer Mojang.
Whether the content will ever be released for the PlayStation 3, PS4 or the upcoming Vita version of the game is currently unknown.