DmC Devil May Cry due on PC in late January
System requirements revealed.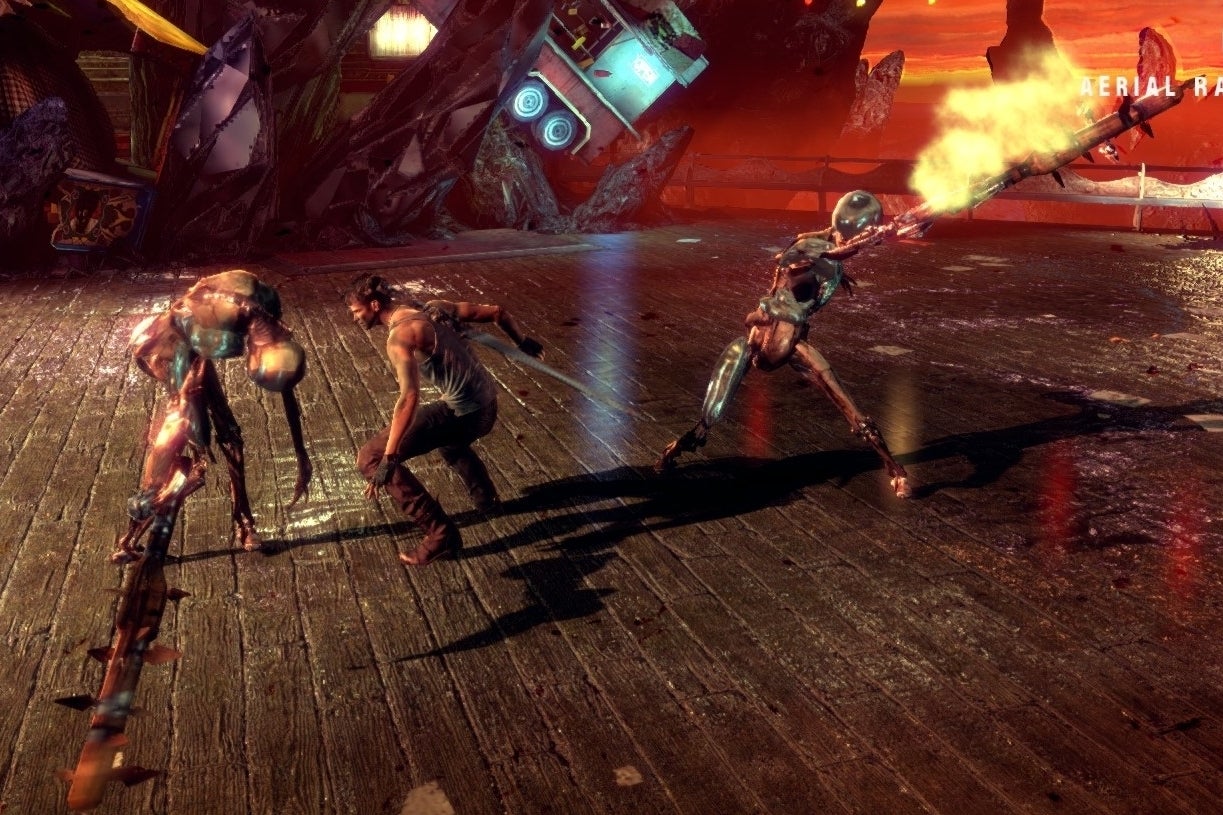 The PC version of Ninja Theory's Devil May Cry reboot is due on 25th January in Europe, Capcom has announced. This follows the PS3 and Xbox 360 version by a scant 10 days.
Developed by QLOC S.A., the PC version will include full AMD support and feature both AMD Eyefinity multi display technology and AMD CrossFire technology, so players can utilise the power of multiple graphics cards to drastically increase the game's performance.
"DmC Devil May Cry's performance on AMD is amazing, it pumps our already incredible visuals and effects to the next level, making it an even more immersive and intense experience," said Senior Capcom Producer Alex Jones.
The PC version will be compatible with both keyboard and mouse, an Xbox 360 gamepad, and third party controllers. Players with high end kits can enjoy the game with 60+ frames per second with no maximum limitation.
The system requirements are as follows:
Minimum:
OS: Windows Vista/XP, Windows 7, Windows 8
Processor: AMD Athlon X2 2.8 Ghz or better
Intel Core2 Duo 2.4 Ghz or better
Memory: 2 GB RAM
Hard Disk Space: 8 GB free hard drive space
Video Card: ATI Radeon HD 3850 or better
NVIDIA GeForce 8800GTS or better
DirectX: 9.0c or greater
Sound: Standard audio device
Recommended:
OS: Windows Vista/XP, Windows 7, Windows 8
Processor: AMD Phenom II X4 3 Ghz or better
Intel Core 2 Quad 2.7 Ghz or better
Memory: 4 GB RAM
Hard Disk Space: 9 GB free hard drive space
Video Card: AMD Radeon™ HD 6950 or better
DirectX: 9.0c or greater
Sound: Standard audio device