Disney to reveal 3DS game Epic Mickey 2: Power of Illusion next week - report
Companion game?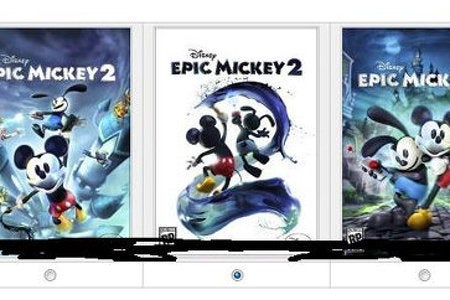 Disney's Epic Mickey 2: Power of Illusion 3DS game will be presented next week, according to the French Official Nintendo Magazine.
"La présentation d'Epic Mickey 2 aura lieu la semaine prochaine. Une version 3DS, Power of Illusion, plus "classique" en 2D est aussi prévue," ONM France tweeted, via NeoGAF.
That translates to say there's an Epic Mickey 2 presentation next week. A 3DS version called Power of Illusion, and a "classic" 2D game are expected to be shown.
It's not clear whether Epic Mickey 2: Power of Illusion is a separate game, or the name of the multi-platform Epic Mickey 2 project Disney has had a hard time keeping under wraps.
We expect it's a separate companion game, given that Power of Illusion wasn't one of the names a Disney Epic Mickey 2 survey gauged fan interest about.