Dirt 3 Complete Edition announced
Comes with over £20 worth of extra content.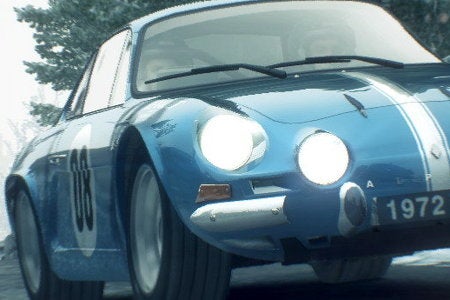 Codemasters has announced the Dirt 3 Complete Edition, which comes with £20 worth of extra content.
The Complete Edition is due out on 9th March for PC, PlayStation 3 and Xbox 360, and carries a suggested retail price of £29.99/€39.99.
It has 12 new routes across two locations, new cars and a range of liveries (via download on PC).
The extra features list in full:
The Monte Carlo Rally Pack: eight breathtaking Rally stages featuring dramatic climbs, descents and hairpins of snowy mountain roads. Race through the Alps and conquer the legendary Col de Turini pass.
The X Games Asia Track Pack: four new routes set across two new tracks in Shibuya, the neon heart of central Tokyo, where spectacular mud-spattered Rallycross circuits weave beneath towering skyscrapers.
The Power and Glory Car Pack: stars five cars including the BMW M3 Rally, Lancia Delta S4, Ford Focus ST Rallycross, Scion tC and Chevrolet Camaro SSX Concept, each with a range of liveries.
The Mud and Guts Car Pack: features five cars available for single-player, split-screen and online multiplayer events. Race the Lancia Stratos, Peugeot 205 T16 Evo 2, Citroën C4 Rallycross, Saturn Sky and Ford Mustang GT, each with a range of liveries.
The Colin McRae Vision Charity Pack: access the Ford Escort Mk II, a 70s rally classic with five liveries.
The Ken Block Special Pack: features a customised and upgraded Ford Escort Mk II, an Open Class Rally car sporting a killer Ken Block livery.
The Mini Gymkhana Special Pack: access the mid-engined Mini Cooper S Gymkhana, customised and tuned to become an outrageously responsive Gymkhana car.
New screenshots are below.