The smallest LG C2 OLED is just £699 for Black Friday at John Lewis
Take an extra £100 off with a John Lewis members' code.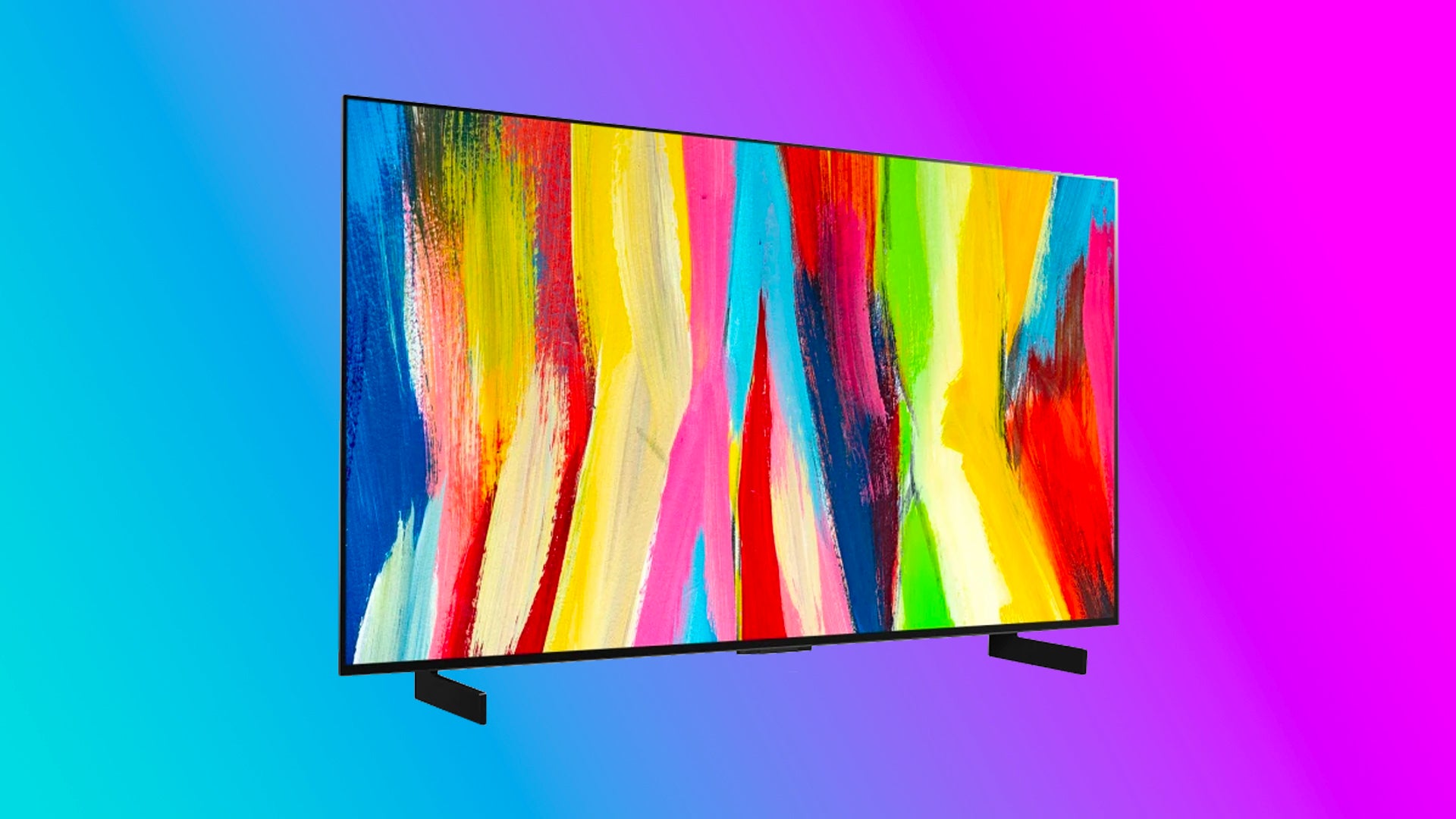 LG's latest run of C2 OLEDs represents quite a beefy upgrade over their predecessors, which we rated as the top 4K TV for HDR gaming, and since their release, they've seemed to drop a little bit in price. The C2 series notably brought with it the addition of a smaller 42-inch OLED to offer deep blacks, vibrant colours and rapid pixel response times to people who simply don't have the space for a bigger screen (like me for instance!).
Well, now might just be the best time to grab one, given the Black Friday reduction John Lewis is offering on the 42-inch C2. It's now just £699 with a My John Lewis member's code - MYJL100LG. If you've not got a membership, it's a free and rapid signup - well worth the £100 discount.
The main draw of the C2 series over the the C1 specifically is that it offers LG's brighter OLED Evo panel, beefing up the only issue where OLED was noticeably behind QLED or Mini LED competitors. Together with OLED's traditional strengths - contrast, motion handling, colours, viewing angles and so on - it represents a genuinely awesome viewing experience for games and films alike.
For the gamers in the audience, there's plenty to like about the 42-inch C2, especially given that it features all the right creature comforts including a slew of HDMI 2.1 ports which allows the C2 to play nicely with next-gen consoles at up to 4K 120Hz. Alongside this comes support for all VRR standards, be it HDMI Forum VRR for consoles or both AMD FreeSync Premium and Nvidia G-Sync for PC to help eliminate screen tearing and juddering.
If that wasn't enough to convince you, the C2 also has support for game streaming services such as Nvidia GeForce Now so you may not even need a console to experience its power. There's also a useful Game Optimiser menu that can help to customise the C2's performance to match what game you're playing so you get the right experience, be it to adjust latency or change brightness levels to make the most of the powerful OLED panel. The C2 OLED also comes with Dolby Atmos powers within its built in speakers to offer some extra immersion and a generally more spatial audio experience given it'll be able to go vertically over you as well as around you. This will be particularly helpful if you're after the most cinematic gaming experience.
If you're in the market for a more compact OLED panel that packs the same punch as its bigger siblings from LG's latest, the 42 inch C2 at £699 is an insane deal, and I might just pick one up myself...