Xbox Series X is in stock at Amazon UK at RRP
Update: Now out of stock after unprecedented availability.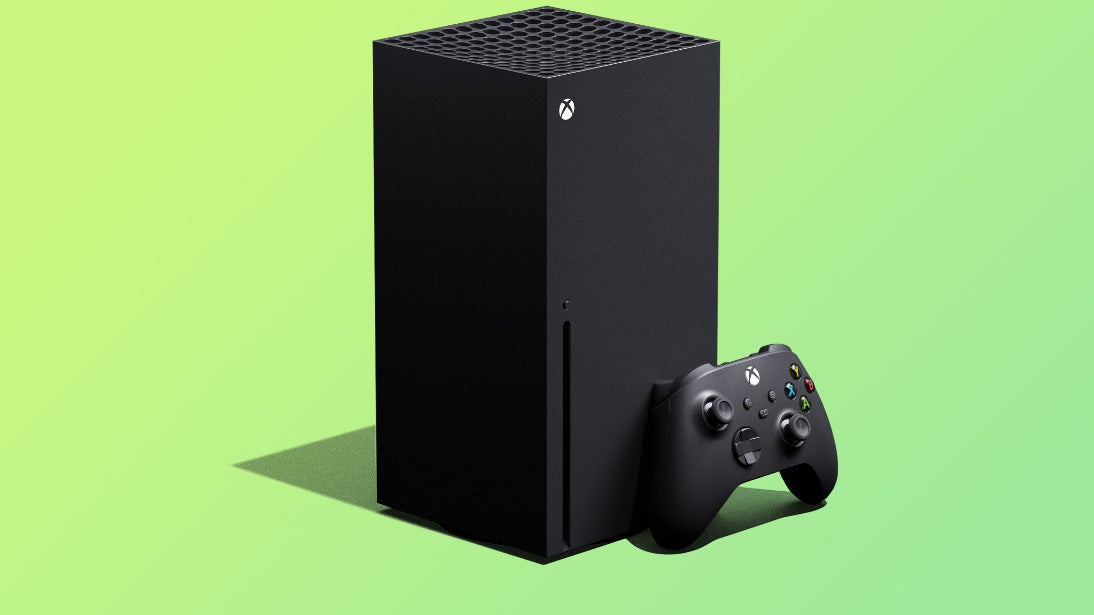 Update, 2:30PM. The Series X is now out of stock after being available for over five hours. Stay tuned to Eurogamer and @dealsfoundry to be notified when we next find the Series X or PS5 in stock. Original article continues below...
---
The Xbox Series X is a powerful next-gen console with access to a massive amount of current and last-gen games via Game Pass, but finding one has proven difficult - even Microsoft couldn't find enough units to run a Halo tournament. Now though, the Xbox Series X is in stock - and seems to be staying in stock - at Amazon UK, where you pick up the console for its £449 RRP, no bundle required.
If you're interested, there are also some bundles available - and these may be a good backup choice if the console alone sells out. Right now we can see two game bundles in stock: one with the Series X and Back 4 Blood for £475, and the other with the Series X and Far Cry 6 for £488. Both are good recent games at a fair price, so they're not a bad option if the non-bundled Series X sells out by the time you read this. Next day delivery is available on the bundles and on the standard Xbox Series X, so if you're looking to get the console before Christmas you're in luck.
Here's a quick pro tip for you too. If you're having difficulty adding an item on Amazon to your cart because of incredible demand - something common for the Series X and PS5 - then you can add the item to your wishlist instead. Next, go to your wish list and you'll see the item right at the top. From here, you get a different 'add to basket' button that works much more reliably. Using this method, I was able to pick up a PlayStation 5 for my neighbour when the standard page wasn't working, so it can be an absolute godsend.
Going forward, it looks like the PlayStation 5 will be the final console to become broadly available in stores. The launch of Sony's PlayStation Direct shop in the UK has made the console much easier to get as of late, if you're lucky enough to turn up early and then get a good random starting position in the queue, but it still sells out rapidly in most retailers.
If you're more interested in the PS5, or the Xbox Series X is sadly out of stock by the time you get to this post, do consider following Digital Foundry Deals on Twitter (@dealsfoundry). We tweet links to both consoles and other tech deals as we find them, and have helped hundreds of readers pick up a next-gen console over the past year.