Black Friday: the best US 4K TV deals
Including our #1 pick, the LG C1 OLED.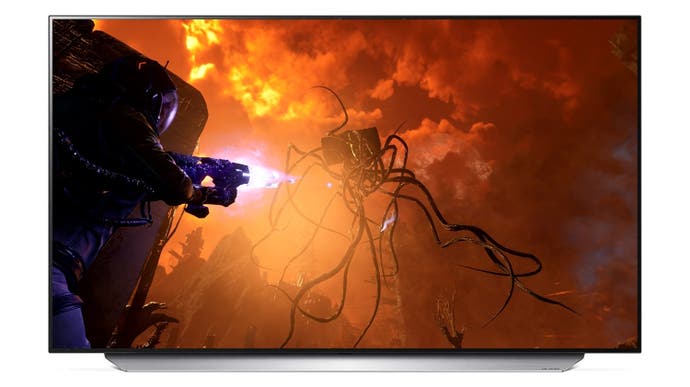 At long last, it is Black Friday - and hot deals are everywhere. Specifically, 4K TV deals. While these TVs have been around for ages, it's only in the last year that modern TVs with HDMI 2.1 have become much more valuable and mainstream thanks to the arrival of next-gen consoles. The PS5 and Xbox Series X might be high in demand, but a 4K TV looks like it's going to be quite the essential piece of kit to pair alongside a whole new generation of graphical horsepower and fidelity. And what better a time to snag one than Black Friday?
It's not all just about the gaming potential however; 4K TVs vary in their qualities, meaning that each one comes with its own pros and cons. If you're looking for the best visual experience when playing the latest AAA blockbuster, the perfect fit for you is likely going to be different to someone who just wants to watch Formula 1 on a Sunday afternoon, for example. With a wide variety of choices, it's difficult to know which is the perfect TV for your personal tastes and interests. That's where we come in!
In this article you'll find a range of Black Friday deals for 4K TVs from American retailers, each of which has their own unique properties suited for different uses. Have a look at the highlights below, and feel free to take a look at our handy guide to the best 4K TVs for more information and overall recommendations.
LG C1 OLED (48-inch)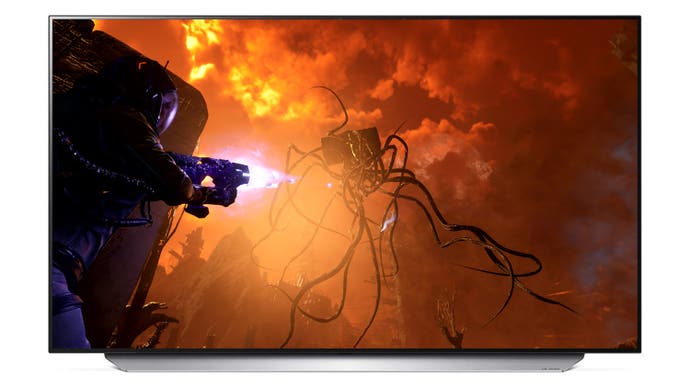 First up on the list is our number one pick for 4K HDR gaming, the 48-inch LG C1 OLED for just $1,099.99 at BestBuy. Thanks to its four HDMI 2.1 ports, it opens up the possibility for 4K 120Hz gaming on both PS5 and Xbox Series X, as well as on PCs with modern graphics cards. You get the benefit of variable refresh rate support to smooth out uneven frame-times on PC and Xbox, with PS5 support still forthcoming. It also features very low input latency with its gaming modes and, as we put it, 'unbeatable contrast, pixel response times, colour accuracy and viewing angles'.
You can read more of our thoughts in our LG C1 write-up here.
LG A1 OLED (48-inch)
Next up is the 48-inch LG A1 OLED, available from Amazon for just under $900. This TV is a great pick if you're hunting for a strong visual output when it comes to films or any kind of slow game, but unlike the LG C1, this TV doesn't come with any HDMI 2.1 ports meaning you won't get to utilise features being pushed in next-gen GPUs and the latest consoles, such as variable refresh rate support and 4K 120Hz gaming. The A1 is still a great TV if you don't need any HDMI 2.1 features, but with most TVs lasting for years and years we think it's wise to spend a little more on the more future-proof C1 if you can.
LG NanoCell 90 (55-inch)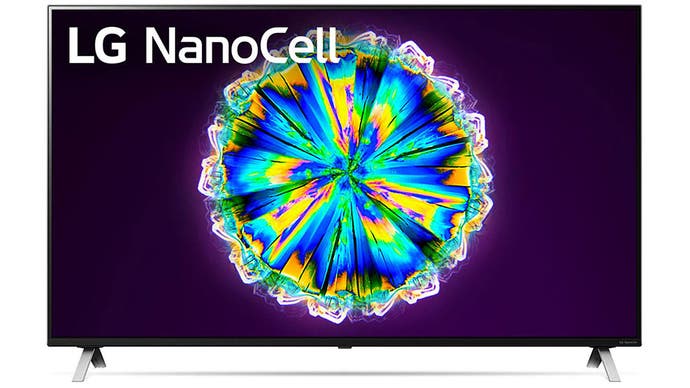 The third TV we found is a $200 saving from BestBuy on the 55-inch LG NanoCell 90, bringing it to $900. This is one of the more affordable options when it comes to great 4K gaming TVs, with wide viewing angles, low input lag and HDMI 2.1 support, unlocking variable refresh rate and 4K 120fps gaming on compatible devices. Since this TV doesn't have an OLED screen, instead using an IPS-type display, you won't run the risk of burn-in either, although contrast and pixel response times aren't as good as on OLED. On the whole, it's a strong value pick, particularly for gaming on PS5 and Xbox Series X where you can really take advantage of its 4K 120Hz support.
Have a read of what else we thought of this pick in our 2021 guide to 4K TVs.
TCL 6-series QLED (65-inch)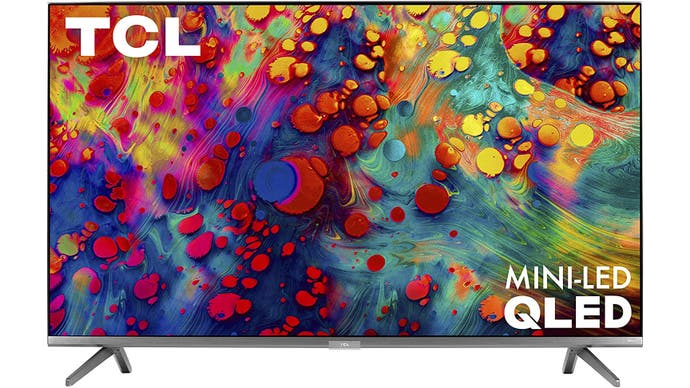 Next up is the TCL 6-series QLED 65-inch, on offer for $799 at Amazon. This TV, while not boasting all of the high-end features you'd find on the other TVs mentioned thus far, still packs a lot of punch for its price. Whilst it's limited to 60Hz when outputting to 4K, it does still offer a 120Hz panel, opening up the ability for 120fps HDR gaming, but that is limited to just 1080p or 1440p. It also supports variable refresh rate and a mini-LED backlight that has high contrast with some fantastic local dimming. For the price, if it's not specifically 4K 120fps gaming you're looking for, it's a great choice!
Check out more of what we thought in our guide for the best 4K gaming TVs.
Samsung Q80A (65-inch)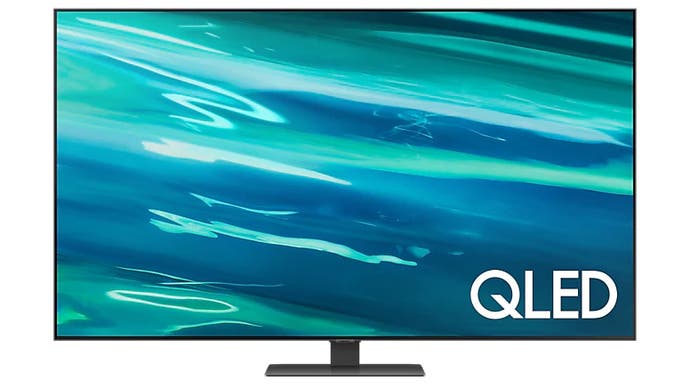 Next up is the 65-inch Samsung Q80A. Currently, this is $200 cheaper than usual, being sold for $1,199 at BestBuy. This particular TV has a bright IPS-like panel, meaning its strong points are its wider viewing angles, great for watching TV shows and sports. Its strengths aren't just limited to that however, since it also features low input lag and HDMI 2.1 features, meaning it's still a pretty good choice if you're looking for gaming too. However, it lacks the more advanced Mini LED backlight found in Samsung's flagship TV this year, the QN90A. Still, it is far cheaper, and on balance both sets are compelling values.
Sony A80J (65-inch)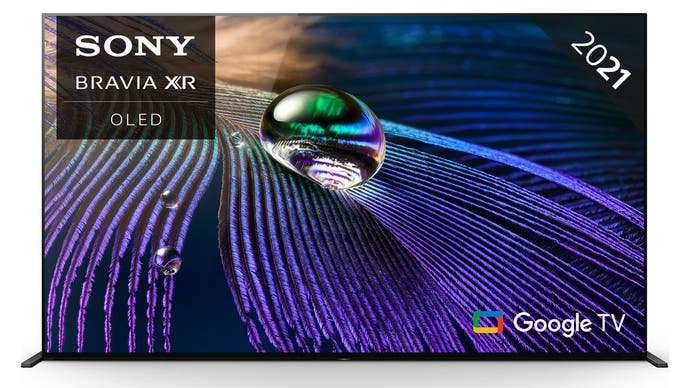 Being a more premium-priced option, the 65-inch Sony A80J has had a massive $500 cut from its original price, leaving it sat at $1,799 from Best Buy. Not only does this have an OLED screen, promising perfect picture quality, it also features HDMI 2.1, unlocking the ability to play games at 4K 120fps. Variable refresh rate isn't currently available on this device, but it has been promised to come sometime in the future, which would brings its feature set on-par with other HDMI 2.1 TVs. Whilst still more expensive than the 65-inch LG C1, Sony's reputation for quality makes it a worthy alternative.
If you happen to be looking to buy or build a powerhouse PC alongside your purchase of a 4K TV, we've spotted some great deals on other hardware worth checking out. For example, you can get AMD's best gaming CPU for just $479 right now. If it's just pre-built gaming hardware you're interested in, we've got a list of the best deals on gaming laptops for Black Friday too.
If it's more deals on 4K TVs you're looking for and like to shop at Amazon, we published another article showcasing what else we've spotted this Black Friday. Check out the full range of our best and recommended picks at Amazon here!
Keep checking back across the whole site throughout Black Friday as we'll be adding and updating with the latest and greatest deals we find. And if you want to stay up to date on those great deals as soon as we find them, be sure to follow us on Twitter @dealsfoundry.