Dell's Black Friday sale rolls on with big discounts on laptops, desktops and monitors
Updated Friday with new desktop, laptop and monitor deals for the US and UK!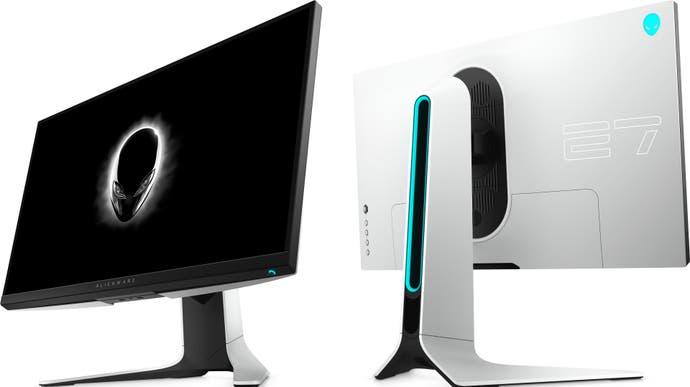 Dell have kicked off their Black Friday Dells deals with reductions across their massive range of laptops, desktops and monitors. The sale includes fan favourite items like the XPS 13 and XPS 15 laptops, Alienware 25 monitors and XPS desktops. The scale of the promotion is pretty gargantuan, including site-wide reductions as well as "mega deals" that end each night or when stock runs out. We've hopped in to find the absolute highlights; the models that we recommend over others at the best prices you'll see them all year.
---
We've just added a full range of deals from the American Dell store. Click here for Dell USA deals!
---
You can use the links below to skip to desktop, laptop or monitor deals if you're only interested in one particular category. Otherwise, read on!
---
Dell Black Friday laptop deals
Let's start in the obvious place: laptops. Basically everything is on the table, from office-friendly models to Dell's assortment of own-brand and Alienware gaming machines. Even the latest models, with Intel 10th-generation processors, are included after being released just a few months earlier. Many laptops have only a nominal discount to get them onto the deal page, but you can get an additional 12 per cent or 15 per cent off with codes BF12 and BF15 so watch out for that!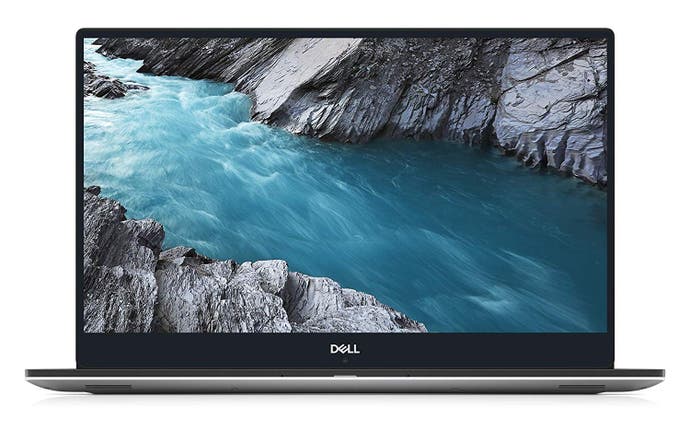 There's an excellent Dell XPS 15 mega deal on right now, discounting the highest-spec model by £520, bringing the total to just under two thousand British pounds. That princely sum gets you a bleeding-edge specification: a 9th-gen Core i9 9980HK octa-core processor and GTX 1650 4GB discrete graphics card, backed with 32GB of RAM and a 1TB NVMe SSD.
The screen is impressive too. It's a 15-inch 4K OLED model, a rarity on a laptop of any price and something of a wonder to behold. The resolution and colour reproduction of the screen make this XPS 15 laptop perfect for content creation tasks like image or video editing, helped by the powerful processor and heaps of RAM under the hood.
If you're in the market for a premium laptop, the XPS 15 is one of the best available and this price represents a considerable savings. Most importantly, this laptop comes with the Rich Leadbetter seal of approval. You'll have to be fast though, with 62 per cent of stock claimed at the time of writing! Click here to see the deal if you're interested.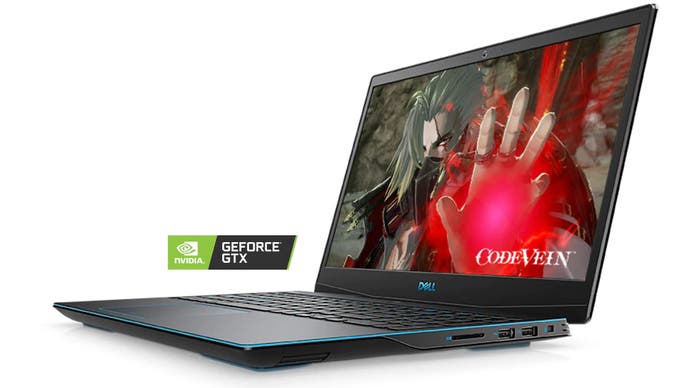 If you're after a more gaming-focused laptop at a much lower price, a gaming-spec G3 15 is also discounted in a Dell Mega Deal today. A £220 saving has been applied, bringing the laptop to £700. The G3 15 has the same GTX 1650 graphics card as the XPS 15 above, paired with a ninth-gen Core i5 processor, 8GB of dual-channel RAM and a capacious 512GB NVMe SSD. Given the 1080p display, you should expect quite good gaming performance at a much lower price than the XPS. However, the 8GB of RAM is a bit limiting, and you may want to upgrade this to 16GB in the future for a nominal cost. Altogether though, it's a good deal that's worth considering.
---
Dell Black Friday monitor deals
Let's take a look at monitors now. Dell and its subsidiary, Alienware, make some of the best in the business, whether you're looking for a fast refresh gaming panel or a colour-accurate model ideal for content creation.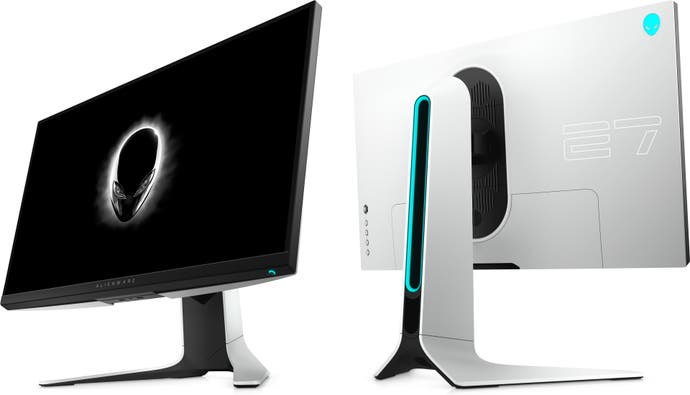 The best deal we've found so far is on the AW2720HF, a 27-inch IPS monitor with a "blazing" 240Hz refresh rate. It's been discounted from £580 to a cool £450, a reduction of about £130. That makes it an excellent choice for fast-paced games, while offering a larger picture and better colour reproduction than Dell's earlier 240Hz monitors, which used 24.5-inch TN panels. Despite being an IPS screen, pixel response times are excellent at 1ms and contrast ratio is decent too, at 1000:1. In terms of variable refresh rate (VRR) tech, the monitor is both FreeSync and G-Sync Compatible so it works great out of the box with Nvidia and AMD graphics cards.

Another good deal is on the Dell S2716DG, which has been reduced by 51 per cent to £403. This is a great price for a 27-inch monitor that includes all of the must-have gaming specs: a 2560x1440 resolution, a 155Hz refresh rate, 1ms GtG pixel response times and full-fat G-Sync. This is an awesome spec sheet that sits right in the current sweet spot for mid-range gaming, and it's backed up by universally positive user and critic reviews. If I had to go out and buy a monitor today for playing slow and fast-paced games, this is the best-of-both-worlds option I'd go for!
Another obvious highlight from today's sale is the 240Hz Alienware 25, also known as the AW2518HF, which has been discounted from £430 to £299 - a 30 per cent reduction - although it has occasionally sold for as little as £250 earlier this year. This FreeSync and G-Sync Compatible monitor works well on both AMD and Nvidia graphics cards and has that ridiculously high 240Hz refresh rate, making it easier to excel at fast-paced competitive games like Counter-Strike or Call of Duty. The display's image quality is surprisingly strong for a TN panel, so watching videos or image editing works well too.
(The G-Sync version of this monitor, the AW2518H, has also been reduced from £635 to £550, but we recommend getting this model on Amazon (where it's cheaper at £459) - or consider the cheaper FreeSync version as you can manually enable G-Sync in the Nvidia control panel.)
Another interesting inclusion is the extremely extra AW3418DW, a 34-inch 3440x1440 monitor that overclocks to 120Hz. It's been reduced from £1170 to £849. (The same monitor is also available on Amazon at the same price if you prefer.) That results in a crisp, fluid picture that completely fills your field of view - quite an experience. As it's an IPS panel, colours are accurate and viewing angles are strong too, so this is a great choice for colour-sensitive work like image or video editing. The monitor includes G-Sync, which removes tearing and judder without hampering input lag on PCs with Nvidia graphics cards. This monitor isn't cheap, but given that this ultra-wide could replace two smaller monitors it's actually quite reasonable! After all, once you try ultra-wide you won't want to go back...
---
Best Dell Black Friday Deals USA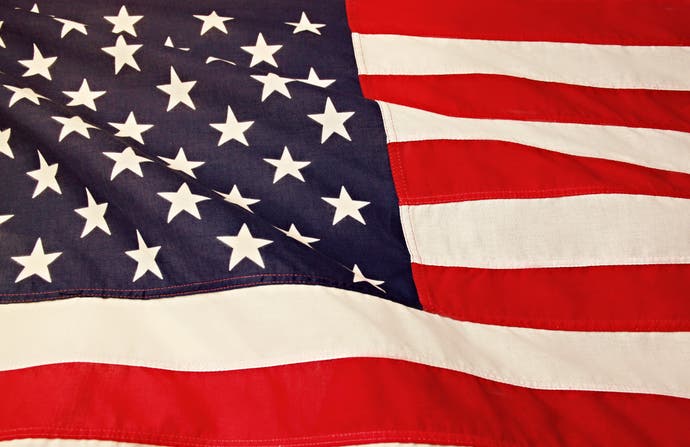 Hello, Americans! We've got a section of this article just for you. Enjoy!
Dell's Black Friday sales are always a good time to pick up a new laptop, desktop or monitor from one of America's top computer makers at the lowest prices of the year. We've scanned the full array of deals to find the absolute highlights, the computers and monitors that we can wholeheartedly recommend thanks to their design, specs and price point.
Use the links to click through to the category you're interested in, or scroll on for the full gamut of deals!
Best Dell Black Friday work laptop deals - USA

Here are our picks of the litter when it comes to office-friendly laptops. The New XPS 15 is the obvious star of the show, with its modern design and thin-bezel screen, but there are some great deals on cheaper Chrome OS and Windows laptops suitable for office or school work too.
Inspiron Chromebook 11 2-in-1 for $200 (was $280)
Celeron, 4GB RAM, 32GB eMMC storage
New Inspiron 15 5000 laptop for $400 (was $480)
10th-gen Core i3, 8GB RAM, 1TB HDD
New XPS 15 laptop for $1000 (was $1100)
9th-gen Core i5, 8GB RAM, 256GB SSD
Best Dell Black Friday gaming laptop deals - USA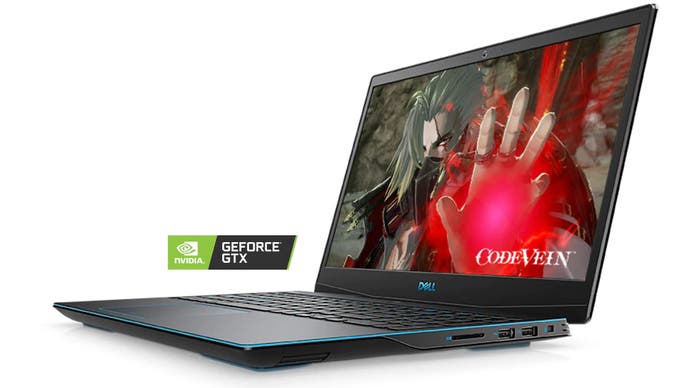 When it comes to gaming laptops, there's only one obvious pick: the new Dell G3 15, which has a reasonably powerful GTX 1660 Ti backed with a large 512GB SSD, 8GB of RAM and a recent Core i5.
New Dell G3 15 Gaming Laptop for $850 (was $1150)
9th-gen Core i5, GTX 1660 Ti, 8GB RAM, 512GB SSD
Best Dell Black Friday gaming desktop deals - USA

Gaming desktops now, and there are quite a few options on the table. The most interesting is the Dell G5 and monitor bundle, which includes a good 1080p gaming PC with a good entry-level 1080p gaming monitor for less than $900. The GTX 1660 Ti, 8GB of RAM and 9th-gen Core i5 are a potent combo, and should see you gaming without much - if any - need to reduce settings from the 'ultra' ideal. If you don't need a monitor, then you can get a similar system for only $800, while the Alienware Aurora desktop provides a higher spec with more SSD storage.
New Dell G5 gaming desktop for $800 (was $880)
9th-gen Core i5, GTX 1660 Ti, 8GB RAM, 1TB HDD
Dell G5 Gaming Desktop + S2419HGF Monitor for $899 (was $1180)
9th-gen Core i5, GTX 1660 Ti, 8GB RAM, 1TB HDD
24.5-inch 1080p 60Hz gaming monitor
Alienware Aurora Gaming Desktop for $950 (was $1400)
9th-gen Core i5, GTX 1660 Ti, 16GB RAM, 512GB SSD
Best Dell Black Friday gaming monitor deals - USA

Dell make some of the best gaming monitors in the business, and we've highlighted three here. The UltraSharp 27 is a good mid-size monitor for office or gaming use, with a crisp 2560x1440 resolution that gives you more screen real estate for work and a sharper image in games. The UltraSharp 34 is an ultra-wide variant, adding more horizontal resolution and a beautiful (and immersive) curve. Finally, the AW3420DW is the most expensive of the lot even after a $500 discount, but has double the refresh rate, making it ideal for fast-paced competitive games like shooters or battle royales.
Dell UltraSharp 27 U2717D for $270 (was $600)
27-inch 2560x1440 60Hz IPS
Dell UltraSharp 34 U3415W for $700 (was $950)
32-inch 3440x1440 60Hz curved IPS
New Alienware AW3420DW for $1000 (was $1500)
34-inch 3440x1440 120Hz G-Sync curved IPS
---
That's all the deals for now. Check back later for new discounted laptops, desktops and monitors as Dell announce them. In the meantime, why not take a look at our hand-curated Best Black Friday graphics card deals?