Digital Foundry's best Cyber Monday keyboard, mouse and headset deals
The best Cyber Monday reductions on all kinds of PC gaming peripherals.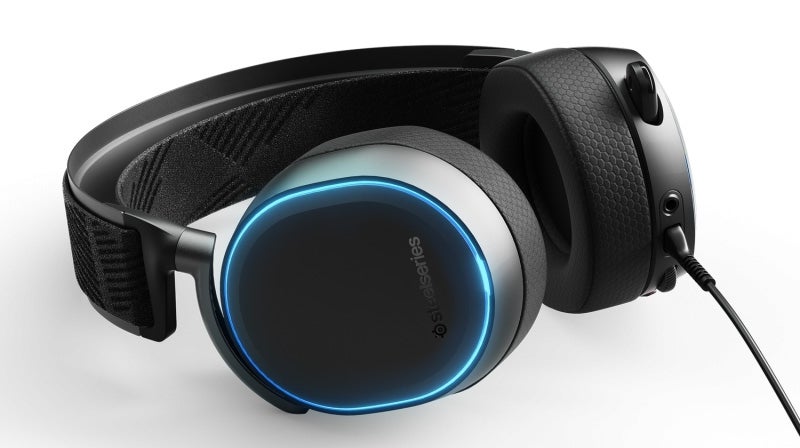 The Cyber Monday 2018 shopping season continues with only one day remaining. We've taken a look at hundreds of offers from various retailers and rounded up the best deals on a ton of different PC gaming peripherals, including keyboards, mice, headsets and more. If you're looking for a cut-price peripheral to raise your game or increase your comfort, you're in the right place.
These deals include some of the biggest brands in the business, like Corsair, SteelSeries, Logitech and Razer, so if you've been eyeing a certain PC peripheral there's a good chance it's represented within the ranks here! We've included both US and UK deals, so just keep scrolling if all of the currency symbols look funny to you.
---
Here are the best PC gaming peripheral deals we've found thus far, including:
Cyber Monday Keyboard Deals
Update 2: We've updated this post one last time for Cyber Monday.
Update: We've added a bunch of new deals and lower prices for mechanical and mecha-membrance keyboards that have appeared this morning on Black Friday. Of particular note is the popular Razer Ornata and Blackwidow V2, a new lowest-ever price on the Corsair K95 Platinum and the incredibly handy Elgato Stream Deck Controller.
There are plenty of discounted mechanical and non-mechanical keyboards this Black Friday. Many come from the big three - Logitech, Corsair and Razer - who make some of the best gaming keyboards in the business, with an emphasis on backlighting, macro keys and programmability. There's even a classic Razer Blackwidow for half-off. Elsewhere, we like Ducky's sensible gaming keyboards and there are some good options from MSI, Asus and Cooler Master, with latter's Pro S RGB being a strong favourite. No matter which size, shape or features you prefer, chances are good that you'll have at least a few discounted keyboards to choose from right here.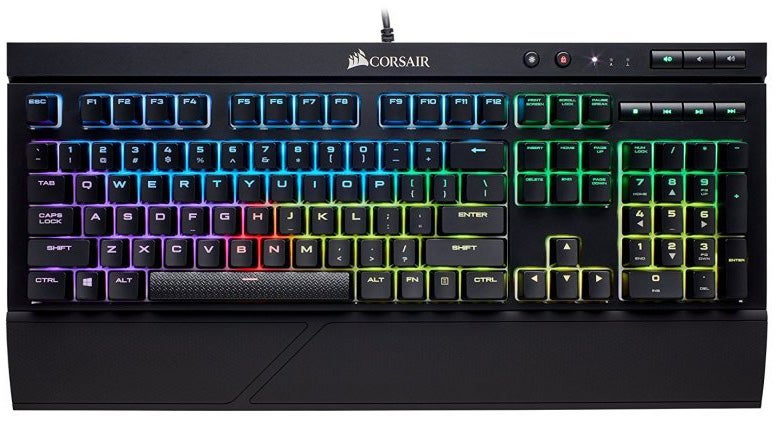 UK deals
US deals
Cyber Monday Mouse Deals
Update 2: We've updated this post one last time for Cyber Monday.
Update: We've added new Black Friday gaming mice deals to the top of the list, including the elusive Razer Naga Trinity, one of the best MMO gaming mice, and the Logitech G903, an excellent wireless mouse.
Here are some of our favourite gaming mice at new Black Friday prices, including the first discounts we've seen on the newly released (and reportedly excellent) SteelSeries Rival 650. However, Logitech's well-loved G502 and G903 mice lead our list of deals, which also includes options from Razer, Corsair and Fnatic. With so many options available, you should be able to find a great new mouse that matches your hand size from the deals below.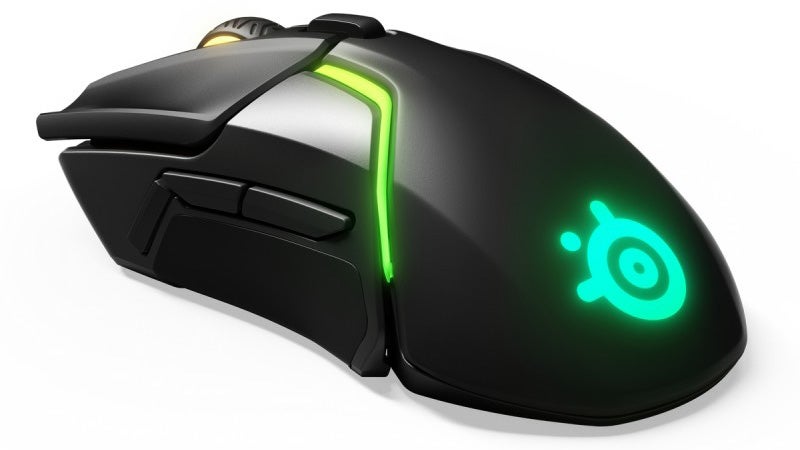 UK deals
US deals
Cyber Monday Headset Deals
Update 2: We've updated this post one last time for Cyber Monday.
Update: New deals have been added to the top of the list, including headsets from Razer, HyperX and Logitech. We particularly like the Logitech G433 wired USB headset, the HyperX Cloud Flight and the Razer Kraken Pro V2. Take a look!
There are plenty of SteelSeries headsets here, with the Pro Wireless and the Pro + GameDAC deals offering the biggest reductions. However, the pick of the litter is the SteelSeries Arctis 7, which is now down to just over £90 from Amazon after launching near £150. Corsair's Void Pro and Razer's Kraken headsets are also worth a look. If you're a fan of Logitech's headphones - and many are - then check out our US deals for quite a few discounted options there.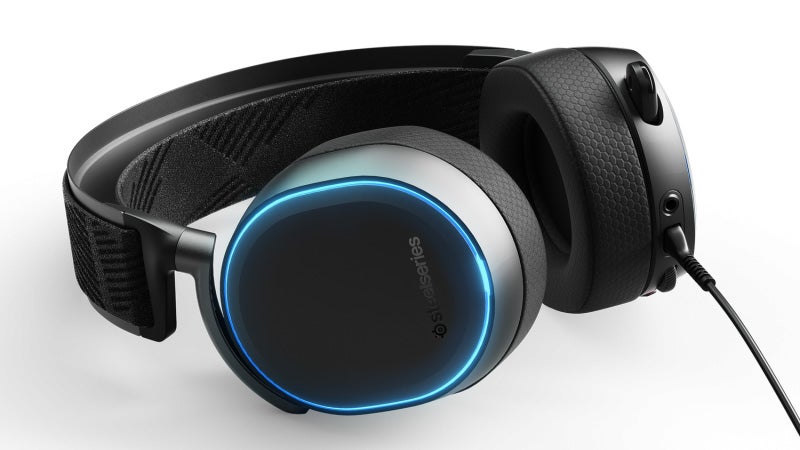 UK deals
US deals
Cyber Monday Mouse Pad Deals
Update: We've updated this post one last time for Cyber Monday.
This is perhaps the fastest-growing category of all the PC gaming Black Friday deals, thanks to the addition of nearly half-a-dozen gaming mouse pads to mark the beginning of Black Friday proper.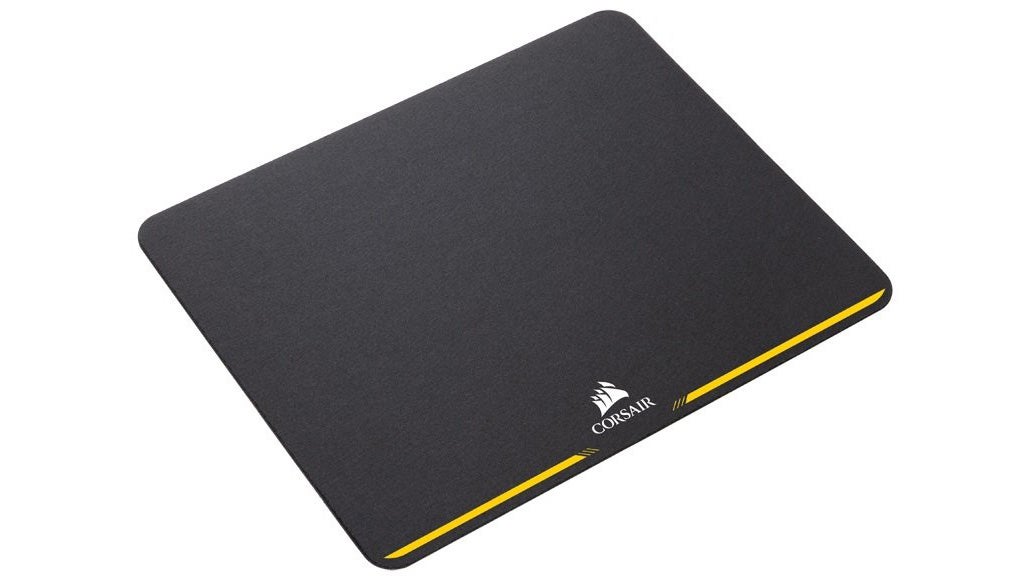 UK deals
US deals
Cyber Monday Peripheral Bundle Deals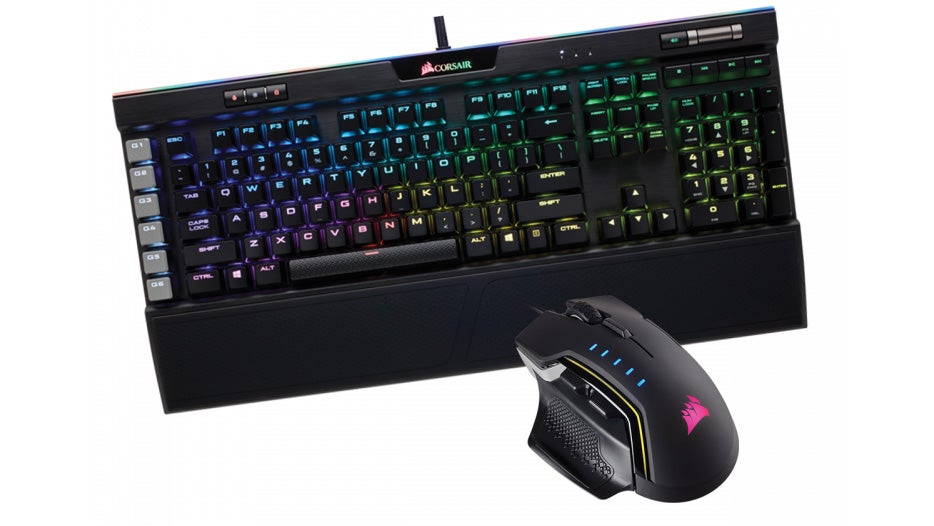 If you want to give your PC desktop a single, all-purpose makeover with a complete suite of new peripherals, these bundle deals offer keyboards and mice, mice and mouse mats and headsets n' stands at reduced prices. Give yourself that new-PC feel without having to take the side off the case. Unfortunately, it's UK-only on this one - it looks like American shopkeeps ain't too fond of bundlin' round these parts.
UK deals
That's all the deals we have when it comes to PC peripherals. If you've found a good deal on a PC peripheral that we haven't listed here, please let us know in the comments and we'll add it. Similarly, if you're looking for a good deal on a certain item and you haven't found it yet, let us know and our eagle-eyed deal scouts will take a look for you. If we come up with something, we'll add it here and update the page - so feel free to check back later to see the latest additions!